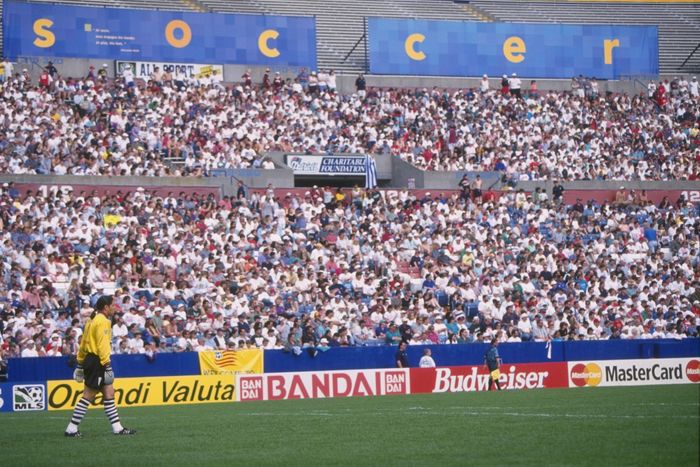 A 1996 MLS game between the New York/New Jersey Metrostars and the New England Revolution.
Photo: Doug Pensinger/Getty Images
For decades, England has held a viselike grip on the American soccer imagination. Stateside fans wake up early every Saturday to watch the English Premier League. They take on their favorite club's local traditions, rivalries, and quirks from an ocean away. And for years, any expat with an English accent could easily (and lucratively) pass himself off to American parents as a youth-soccer-coaching guru.
This genuflection toward the British Isles often goes hand in hand with a tendency to reject anything too "American" in soccer. There is a specific kind of domestic fan who loves to hate Major League Soccer, home to NYCFC, the New York Red Bulls, and 27 other teams in the U.S. and Canada. The enmity stems partly from its lower status compared to the world's top leagues and its old reputation as a final payday for faded European stars but also from the league's many American characteristics, which are partly or wholly unique to world soccer: a player draft, salary cap, playoffs, colorful team names and jerseys, a summer schedule, and lack of promotion or relegation between upper and lower divisions. To status-conscious American fans, it can all feel tawdry and inauthentic.
Still, as MLS kicks off its 28th season this weekend, it has minted plenty of fans. What's surprising is that some of the most passionate ones are English. From an ocean away, in probably the most soccer-mad country on earth, these Brits will stay awake at weird hours to follow all the action in an unconventional league they're obsessed with.
"Growing up in England, you are around football 24/7," explains Henry Hewitt, co-host of the MLS UK Show podcast. "The majority of us eat, sleep, and drink football throughout our life. For me, the attraction of MLS is that it's an 'Americanized' version of the sport we all love."
English fans all have different reasons for getting into MLS. Often it's because a former player from their favorite English club moved to the league. Or they once visited a particular American city or attended an MLS game in one and became hooked. Maybe the uniform reminds them of their favorite team back home.
But to Roger Bennett, the British-born (and naturalized American) co-host of the podcast Men in Blazers, the phenomenon of English MLS fans is indicative of an enduring fascination with U.S. culture.
"Football simply holds a mirror up to the society that surrounds it," Bennett says. "So the American reflection that bounces off MLS can be mesmerizing to British people who adore America. Everything on American broadcasts sparkles in glittery Technicolor — featuring colors like teal and rave green that have not yet been invented in England."
Ah, British humor. Bennett's onto something, though. Los Angeles Galaxy goalkeeper Jonathan Bond, who's English, recalled the time his friends Rob Holding and Calum Chambers came to L.A. to train with the Galaxy in preseason as players for Arsenal, one of the Premier League's most popular teams. According to Bond, these two Arsenal players felt starstruck being around the Galaxy — the former home to David Beckham, Steven Gerrard, Ashley Cole, and other English stars.
"It's some kind of quintessential American thing you can't put your finger on," Bond says. "It's summer, it's sunny, there are palm trees in the stadium. It's a different vibe — not that cold, wintery, serious old English thing."
Danny Chapman, who runs a historical website about the Galaxy, played for the youth team at Brighton & Hove Albion in England when legendary American goalkeeper Tony Meola had a brief stint there in 1990. Chapman followed Meola's career and the beginning of MLS by asking his local newsstand to order the L.A. Times so he could catch up on scores, even though they were several days late. In 2003, networks in the U.K. began televising MLS games, making it much easier for nascent fans to keep up and new fans to discover it.
Most top soccer leagues in the world have become predictable with the same moneyed champions winning most years (Manchester City in England, Paris Saint-Germain in France, Bayern Munich in Germany, Juventus in Italy, etc.), and the parity of MLS is refreshing for foreign fans — the past ten seasons have produced nine different winners. Many say MLS lacks the self-entitlement of major leagues in Europe. There's a charming innocence about the league as it continues to attempt to prove itself. The very things that some English fans celebrate are among the elements that make self-regarding American soccer fans cringe.
"It's also the team names that I love," says James Graham, founder of the DC United Kingdom website (he started following D.C. United partly due to a popular computer game called Football Manager). "Names like the Crew and the New England Revolution are just so American. It actually disappoints me when I see new teams join the league that don't have wacky names."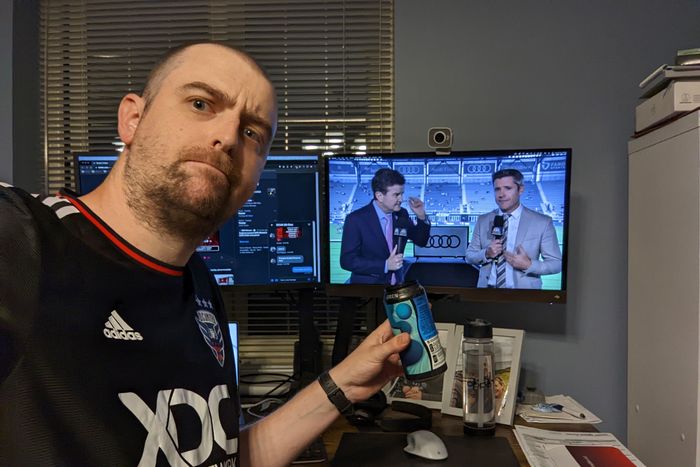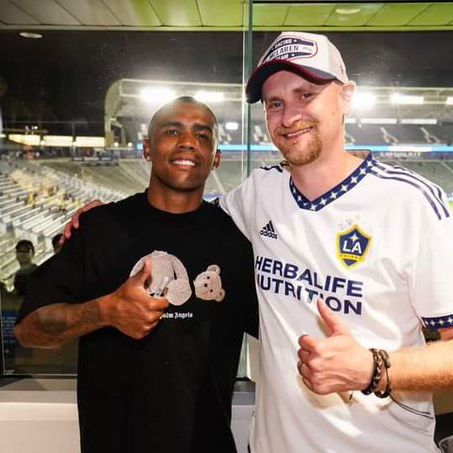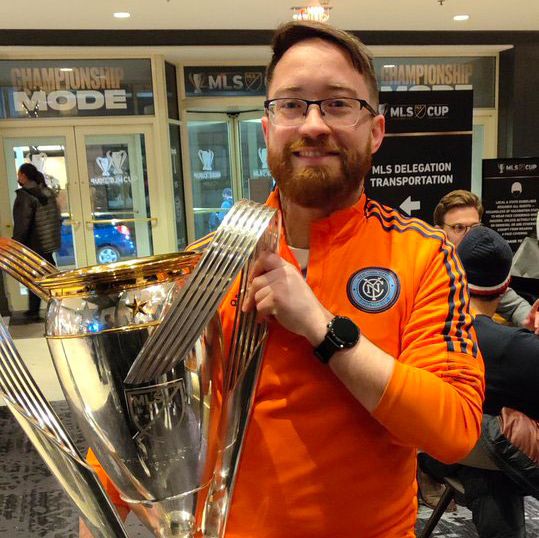 As it became more professionalized, MLS ditched many of its American flourishes. Long gone, for example, are the old hockey-style shoot-outs as well some of the truly mesmerizing original team names and uniforms. However, a good deal of eccentricity remains: This week, the league unveiled a new, even more Byzantine playoff format.
Statistics are hard to come by, so it's difficult to know how popular MLS is in the U.K. There are attempts at gatherings, but pubs close early, which makes meeting for late-night games difficult. Many credit Hewitt with reaching out and bringing together many English MLS enthusiasts, inviting them on his show, jointly promoting their fan clubs and YouTube channels, and creating a sense of community. (Hewitt was too modest to mention this himself — in classic British fashion.)
Some MLS clubs have recognized such fandom from afar. Andrew Barnard is so passionate for NYCFC that he flew from England to Portland, Oregon, for the team's MLS Cup victory in 2021 — a 24-hour journey each way. The president and CEO of NYCFC took notice. He plied Barnard with team merch and, later, invited him to be a guest in the executive suites during last year's Campeones Cup at Yankee Stadium, which NYCFC won. There, Barnard rubbed shoulders with MLS commissioner Don Garber and others.
MLS expects to reach more fans around the world with its new ten-year, $2.5 billion Apple TV broadcast deal. But it has already proved itself to an extent, according to Max Bretos, a longtime world soccer commentator who currently calls games for MLS's LAFC.
"I used to watch Sky Sports or news programs around the world, and when MLS came up, it was an awkward conversation," Bretos says. "Now they don't chuckle when they talk about it. I was watching Argentine TV talking about the transfer of Thiago Almada to MLS recently, and they were talking like he was going to a league in Europe. The tenor is different."
The league now faces an interesting dilemma. Its sometimes-wacky uniqueness has piqued the interest of the soccer world, but it's still on the hunt for worldwide respectability. These two facts may not coexist easily.
Chapman suspects that if MLS became more like every other soccer league, it'd probably attract more Americans but lose the overseas fans.
"If it became a duplicate of our league, then we would just stick to our league," he says. "The 'Americanness' is the attraction. Most of us follow other American sports, so the playoffs and drafts are important to us — as are the tailgates and fireworks. If you take away the fun, all you're left with is football."