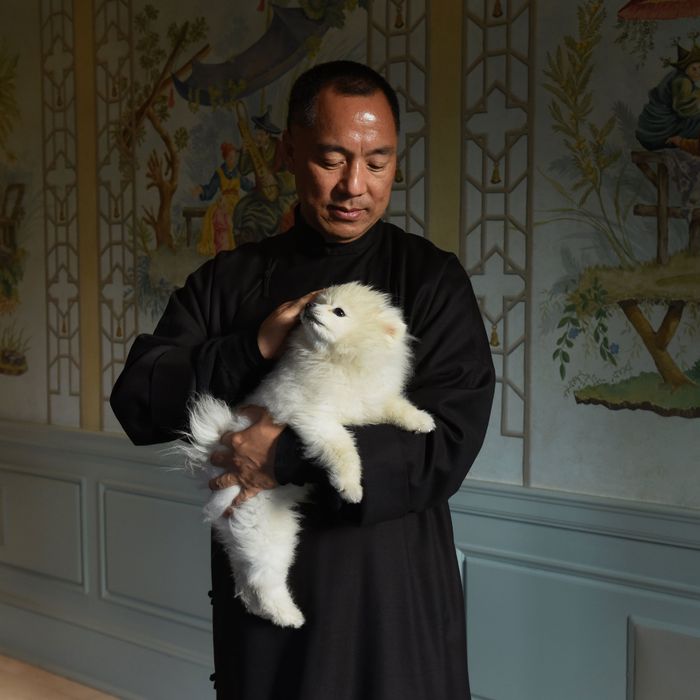 Photo: Timothy A Clary/AFP via Getty Images
Federal prosecutors in New York charged Chinese national Guo Wengui on Wednesday with 12 counts including securities fraud, bank fraud, and money laundering, alleging that the billionaire orchestrated a conspiracy to defraud his thousands of online followers of more than $1 billion.
It's a major indictment from the Department of Justice of a majorly mysterious Chinese businessman, who was the 74th-richest person in the country before moving to the United States in 2014. (The indictment lists eight aliases for Guo, including "The Principal," if that helps give a sense of the uncertainty surrounding his past.) As a profile in the New Yorker detailed last year, Guo — who left China amid criminal investigations into alleged acts of bribery, kidnapping, and rape — had opaque connections to Chinese intelligence even as he become a loud voice criticizing the Chinese Communist Party from abroad.
Thanks to that criticism — and, more importantly, his willingness to fund Americans condemning China — Guo became close with some of the more hawkish figures surrounding Donald Trump. Guo made his money primarily in real estate before moving abroad in 2014. After joining Mar-a-Lago in 2015, Guo became a big financial backer of Steve Bannon when the GOP operative was fired from the Trump administration in 2017; he became a main source of funding for Bannon when he was cut off by the wealthy Mercer family early the next year. In 2018, he reportedly gave Bannon more than $1 million in "strategic consulting services," which involved Bannon introducing him to "media personalities." When Bannon was arrested in 2020 by the Postal Service's investigative unit for allegedly defrauding Trump supporters who wanted to crowdfund a southern border wall, he was arrested on Guo's 150-foot yacht.
Over the years, Guo reportedly paid hundreds of thousands to Trump advisers, including Rudy Giuliani and L. Lin Wood. Since 2020, he has promoted COVID vaccine misinformation and funded rallies to contest Joe Biden's election win.
The Justice Department is accusing Guo and his financial adviser Kin Ming Je of "misappropriat[ing] hundreds of millions of dollars in fraudulently obtained funds" by lying to his online followers and encouraging them to invest in his firms like his TV network, GTV Media Group. The two also founded a club offering "a gateway to carefully curated, world-class products, services and experiences" to members, whom they ripped off, providing them very few benefits and instead spending the $250 million they raised on their own interests, according to the DOJ. Through these alleged fraudulent schemes, Guo purchased himself a 50,000-square-foot mansion, a $3.5 million Ferrari, $978,000 worth of rugs, a $140,000 piano, and two $36,000 mattresses. He also allegedly used the funds to keep up the $37 million yacht on which Bannon was arrested. The Feds have already seized close to $634 million from the alleged conspiracy. Last year, Guo filed for bankruptcy after a court ordered him to pay a $134 million fine for attempting to avoid debt collection.
Neither Guo or Je has entered a plea yet. Je remains at large, while Guo was arrested in New York, where he was living in a penthouse that just went on the market for $32.5 million.