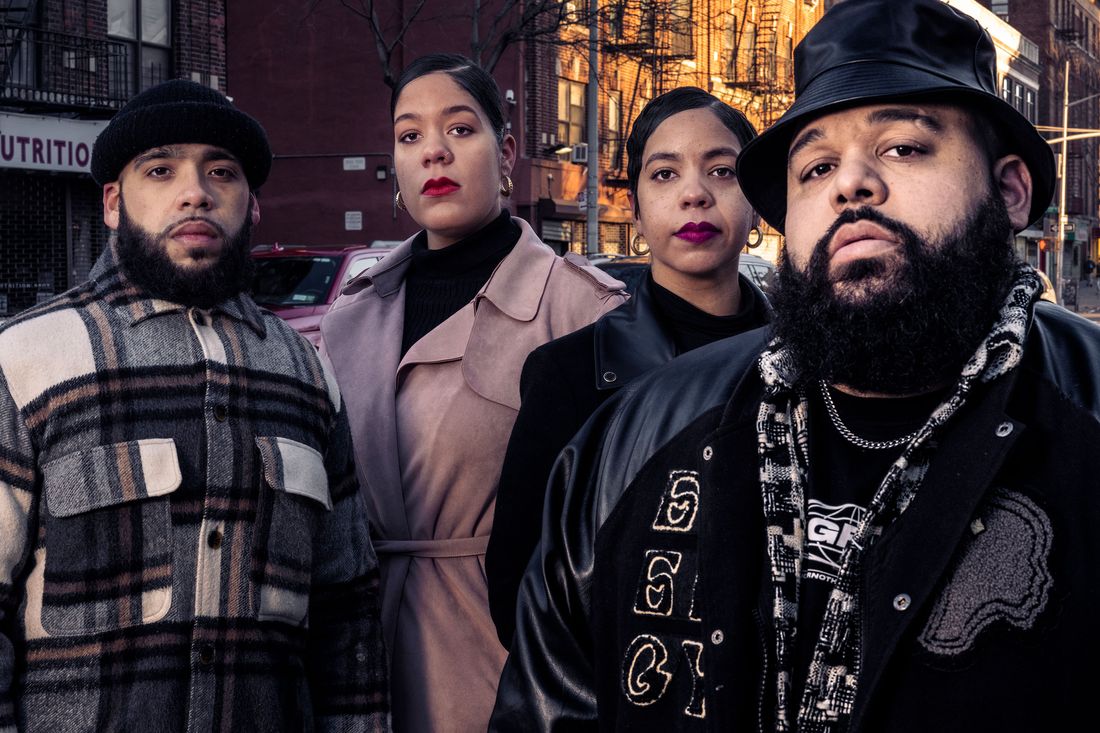 From left:
Alex Gutierrez, Amali Sierra, Samira Sierra, and Ricky Nigaglioni, four of five people named in the class-action suit against the NYPD.
Photo: Joshua Rashaad McFadden
Nearly three years later, Samira Sierra can still recall the screams. It was June 4, 2020, only a week after the murder of George Floyd, when a peaceful rally in the South Bronx neighborhood of Mott Haven turned to chaos as NYPD officers surrounded hundreds of protesters and pressed them in — a tactic known as kettling. Samira and her younger sister, Amali, were trapped in the middle of the crowd. "I remember hearing Amali frantically scream and just continuously telling her to breathe," Samira tells me.
People around them began to pass out from being squeezed together so tightly. The officers were striking demonstrators with batons and dousing them in pepper spray. "I couldn't help my sister," Amali says. "I couldn't help anybody as they were losing consciousness." Samira, who describes herself as "barely five-foot-six," says she was body-slammed by six officers.
By the end of the night, more than 300 protesters had been arrested and many were injured. Human Rights Watch issued a report that concluded the officers' response was "intentional, planned, and unjustified." With assistance from the National Lawyers Guild, the sisters found legal representation and were named, along with three others, in a class-action lawsuit against the city. On March 3, the city approved a settlement that would make each of the Mott Haven protesters eligible to receive a minimum of $21,500. It's believed to be the largest per-person settlement for a lawsuit of this kind.
For the Sierra sisters, the settlement is bittersweet. Samira says that true reform would entail a reallocation of funds from the police department to communities like those she grew up in, in the Bronx, for better schools and adequate health care. "I wasn't after the money," she says. "I was after actual change. And I struggle with that day in and day out because, yes, we won. But are things going to change?"