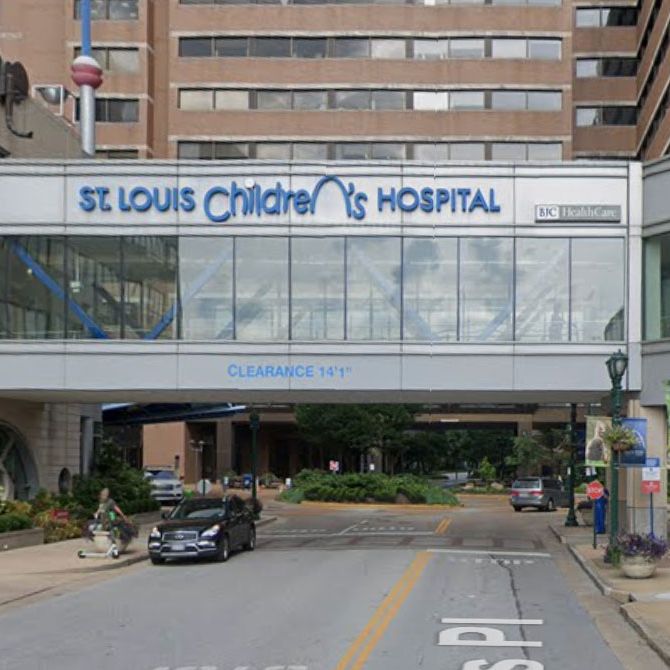 A pair of new reports from the St. Louis Post Dispatch and the Missouri Independent have called into question key claims that a self-proclaimed whistleblower recently made about the Washington University Transgender Center at St. Louis Children's Hospital. A former employee at the center, Jamie Reed, alleged in a first-person Free Press essay last month that went viral that she had witnessed "morally and medically appalling" treatment of transgender children and their parents during her four years working at the center. Reed, who has called for the center to be shut down, also detailed her allegations in a sworn affidavit to Missouri's attorney general, who launched one of three investigations into the center now underway in the GOP-controlled state.
At least 20 people, including parents of patients and patients themselves, have given accounts that directly challenge the key claims made by Reed in the Free Press: that minors seeking care at the center were given little to no psychological examination before they were treated, that they were rushed into being prescribed puberty blockers or hormones (and were not given adequate information about the side effects), that consent for treatment was not always sought from both parents, and that the center had referred children for gender-affirming surgery.
"Almost two dozen parents of children seen at the clinic, which opened in 2017, say their experiences sharply contradict the examples supplied by" Reed, the Post-Dispatch reports. The Independent said it "spoke with numerous former patients of the Transgender Center, as well as parents of former patients," and "each person interviewed described a far different experience than Reed about how the Transgender Center operates and how minors seeking care are treated."
"The idea that nobody got information, that everybody was pushed toward treatment, is just not true," parent Kim Hutton told the Post-Dispatch. "It's devastating. I'm baffled by it."
One parent who was skeptical of the need for transgender centers to begin with told the Post-Dispatch that though they did feel pressured by the center to proceed with unspecified treatment, "they have not forced us to do anything." The parent was vague about any treatment that the center recommended or that the teenager was receiving, saying only they believed more therapy may resolve the teenager's issues. Even so, the parent "does not want the Transgender Center shut down but said the approach should be broader, with extended psychotherapy for patients," according to the Post-Dispatch.
When it comes to Reed's claim about a lack of warnings about the side effects of prescribed hormones, sometimes to block the onset of puberty, the Independent reports:
Parents said they felt like they had the Transgender Center's doctors' full attention to ask questions and review possible side effects of treatments. When they left, they had multiple handouts — some provided to The Independent that had been emailed from Reed herself.
Contrary to Reed's claim that the center prescribed hormones sometimes after just one visit, parents and patients said it took multiple appointments over a period of months or longer to reach that point in treatment, describing a deliberate and methodical process.
Reed also highlighted what she said was an example of how the center would push surgery on minors, a teenager who "was put on hormones at the center when she was around 16. When she was 18, she went in for a double mastectomy, what's known as 'top surgery.'" Three months later, Reed said, the surgeon's office contacted the center and reported the teenager said "I want my breasts back."
The Post-Dispatch and Independent quoted members of the center saying they do not refer people under 18 for surgery, and the Post-Dispatch recounted the experience of a teenager who was denied a referral:
Surgery is what Christine Hyman's 17-year-old son wanted from his very first appointment at the Transgender Center, when he was just 12. He brought a blue Post-it with him, with three questions written: When can I start testosterone? When can I have top surgery? How can I get my dad on board quicker? The answer he received for all three, said Hyman, was to give it time.




"Put it out of your mind. We don't do that here," Hyman, of St. Charles, recalled the nurse telling her son about surgery. "You don't walk in Tuesday morning as a girl and walk out Tuesday afternoon as a boy. That's not a thing."
How Reed would have known what was going on between doctors and patients and their families was also called into question, according to the Post-Dispatch:
Parents interviewed by the Post-Dispatch cast doubt on Reed's ability to know what happened inside exam rooms as an employee who did not have a medical or managerial role, and whom they rarely saw. The case manager's job duties, as described in a Washington U. posting, comprise patient intake, scheduling appointments and providing information about community resources to families. Reed emailed parents with reminders, asking them to contact her with questions.




The printouts that were attached detailed medical protocols, including side effects, risks and reversibility. They listed contact information for dozens of local wraparound services, LGBTQ advocacy organizations and licensed mental health professionals. Patients recounted that the staff explained procedures using both medical and everyday vocabulary.
The mother of a patient treated at the center, who had considered Reed a friend, said she was stunned by the allegations. She said she had texted Reed last year to let her know her son would begin taking hormones and wondered why, if Reed had concerns, she didn't share them. "The worst thing about it," the mother told the Post-Dispatch, "is people start getting paranoid, and they start doing terrible things to trans people. My kids are scared."
The Independent also noted that though Reed said in her affidavit that "a common tactic was for doctors to tell the parent of a child assigned female at birth, 'You can either have a living son or a dead daughter,'" but she later seemed to dial back her claim during a Free Press webinar, explaining that only one doctor, who no longer works at the center, had said that.
Also speaking out is Jess Jones, a transgender former co-worker of Reed's, whom the Post-Dispatch reported "bristled at the way they said Reed sometimes spoke about patients." They said that Reed had wanted patients to take an IQ test before being given access to puberty blockers or cross-sex hormones in order to confirm their ability to consent. In addition:
Jones recounted Reed telling them that "misgendering," or using the wrong gender or pronouns to describe a person, was "exposure therapy" that would keep trans children from being coddled and encourage them to develop a thick skin. Jones complained about Reed to the center's directors and human resources and was not the only one to do so, they said. Reed acknowledged in the Free Press narrative that she received a negative performance review in 2021. Jones quit the educational liaison position the year before that.
There is also scrutiny of Reed's two attorneys. Vernadette Broyles is the founder of the Child and Parental Rights Campaign, which, as the Post-Dispatch has previously reported, fights against transgender policies in schools and says the concept of gender identity is an "artificial social construct" as well as a "dangerous" and "radical new ideology" that is "overtaking families and threatening the well-being of children." Reed's other attorney, the conservative St. Louis city councilmember Ernie Trakas, has also litigated on behalf of the organization. (Neither would tell the paper how they came to represent Reed, who wrote in the Free Press she is a liberal queer woman who is married to a trans man.) Reed declined to speak to the two publications, but Broyles dismissed the people speaking out, telling the Independent that they are only the ones who've had good experiences. "It does not surprise me that you would find someone in that honeymoon phase," she said.