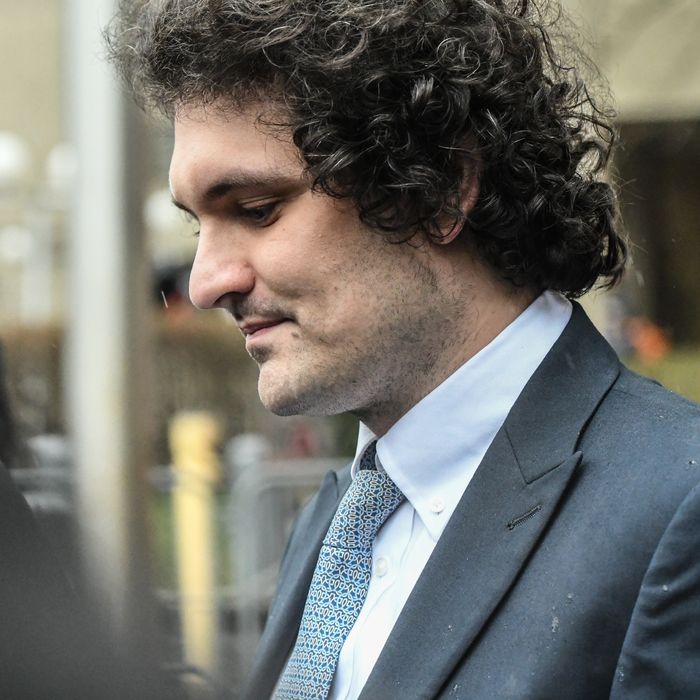 Photo: Bloomberg via Getty Images
Sam Bankman-Fried was always good to his father. As the FTX empire grew, he put his dad, the Stanford University tax law expert Joseph Bankman, on the crypto exchange's payroll for easy stuff like philanthropic advice. On his frequent visits to FTX's headquarters in the Bahamas, Bankman would stay at a $16.4 million beach house purchased in his name.
According to a report from Forbes, Bankman-Fried's gifts to his father were even more generous than previously known: In 2021, after receiving a loan of at least $10 million from his hedge fund, Alameda, SBF gave the money to his father using his lifetime estate and gift tax exemption. (It wasn't the only time SBF allegedly pulled from company funds for his own gain: The company's current management claimed in a bankruptcy filing this month that he borrowed $2 billion in personal loans from Alameda.)
And now Bankman is giving back to his son. As Bankman-Fried faces 13 federal counts for allegedly running a massive fraud at FTX and Alameda, Bankman is reportedly paying his prodigal son's legal fees. It's not clear how much money Bankman is paying for his son's defense, but one can assume that the hourly billing is hefty. In addition to pro-bono representation from family friend David W. Mills, SBF is also represented by Mark Cohen and Christian Everdell, white-shoe lawyers who recently advised Ghislaine Maxwell, who was convicted in 2021 of sex trafficking a minor. (Bankman-Fried has pleaded not guilty.)
With the trial coming in October, the legal work is piling up. On Tuesday, federal prosecutors in Manhattan filed a new charge alleging that Bankman-Fried offered a $40 million bribe to Chinese government officials to gain access to around $1 billion in frozen cryptocurrency held by Alameda.