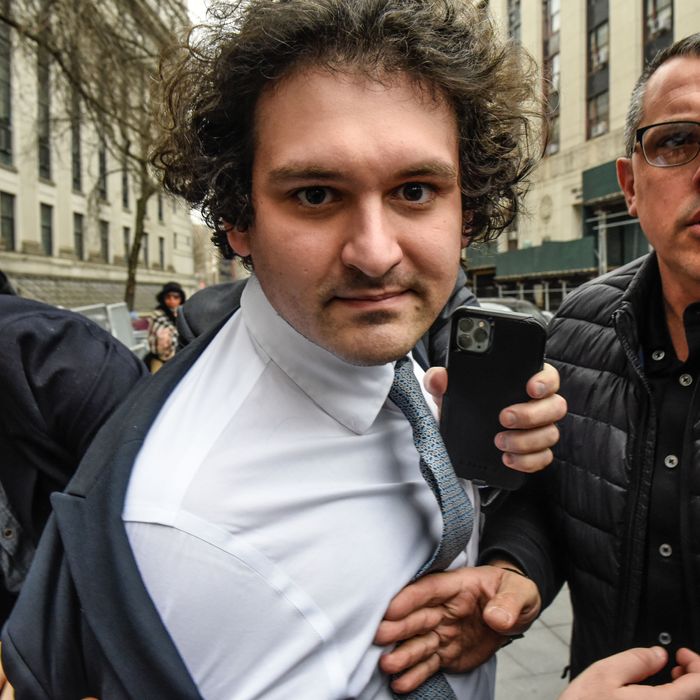 Photo: Stephanie Keith/Bloomberg
Federal prosecutors in Manhattan have charged alleged fraudster Sam Bankman-Fried with conspiring to bribe Chinese government officials to the tune of $40 million in order to access frozen cryptocurrency.
According to an indictment released on Tuesday, in early 2021, the SBF-founded hedge fund Alameda held roughly $1 billion in cryptocurrency in Chinese crypto exchanges — at which point law-enforcement officials there froze the funds as part of an investigation into a counterparty trading with Alameda. With its liquidity frozen solid, Bankman-Fried tried a few ways to get it out, including retaining attorneys to lobby Chinese officials and opening new accounts and trying to transfer the crypto over. After months of failed attempts, Bankman-Fried then allegedly "authorized and directed" a bribe of at least $40 million to one or more Chinese government officials in exchange for unfreezing the account. The alleged bribe worked: Soon after the crypto was sent to a private wallet abroad, the $1 billion in Alameda funds was released — at which point the hedge fund used the crypto for further trading.
The superseding indictment released on Tuesday is the latest charge against Sam Bankman-Fried, who has been accused of running a giant fraud at his crypto exchange FTX before it collapsed spectacularly late last year. In December, he was charged with eight counts, including conspiracy to commit securities fraud, conspiracy to commit money laundering, and conspiracy to defraud the Federal Election Commission. As prosecutors waded further into his allegedly extremely shady business practices with the aid of close confidants turned informants, he was charged in February with four more counts, including conspiracy to commit bank fraud and conspiracy to make unlawful political contributions. With the latest charge — formally known as conspiracy to violate the anti-bribery provisions of the Foreign Corrupt Practices Act — SBF is now facing a total of 13 counts.
The baker's dozen of alleged financial crimes isn't the only dilemma Bankman-Fried's attorneys are currently dealing with. As their client faces a robust prosecution in Manhattan, he continues to cause problems under house arrest in California. After he reached out to an FTX executive and used a virtual private network to watch the Super Bowl, prosecutors lobbied the judge in the case to restrict his internet access at his parents' home in Palo Alto. This week, the judge ordered that he use only a phone with no access to the internet. While on a computer, he can only access "pre-approved" sites, including Wikipedia, Netflix, and Uber Eats. Pity the noted gamer, for he cannot play online games anymore either.