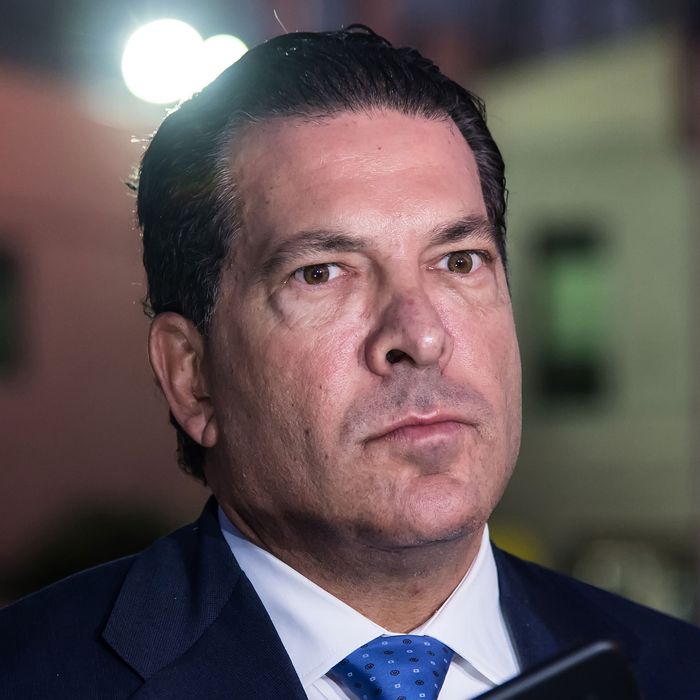 Photo: Gilbert Carrasquillo/Getty Images
With a potential indictment from a Manhattan grand jury looming, the situation with Donald Trump's legal representation got a little bit more complicated.
CNN reports that communications between Joe Tacopina, one of Trump's lawyers, and Stormy Daniels, whose hush money from Trump is at the center of the case, have been handed over to the Manhattan district attorney's office.
Daniels's lawyer Clark Brewster told CNN that he turned over the messages because he believes confidential information concerning Daniels was disclosed in those communications, which happened in 2018 when the porn star was seeking legal representation. The content of the messages has not been made public, but Tacopina told CNN on Tuesday that he never met Daniels and that there's no potential legal conflict.
In a 2018 CNN interview that recently reemerged online, Tacopina was asked for his perspective on a matter related to Daniels, and host Don Lemon noted that she had reached out to him about representation before she selected Michael Avenatti.
"Of course, I can't really talk about my impressions or any conversations we had because there's attorney-client privilege that attaches even in a consultation," he said. He told CNN this week that his comments in the years-old interview "lacked clarity."
Michael Cohen, the expected star witness of the anticipated Trump case, has been verbally sparring with Tacopina in dueling media hits and took to Twitter to give his take on the developing situation.