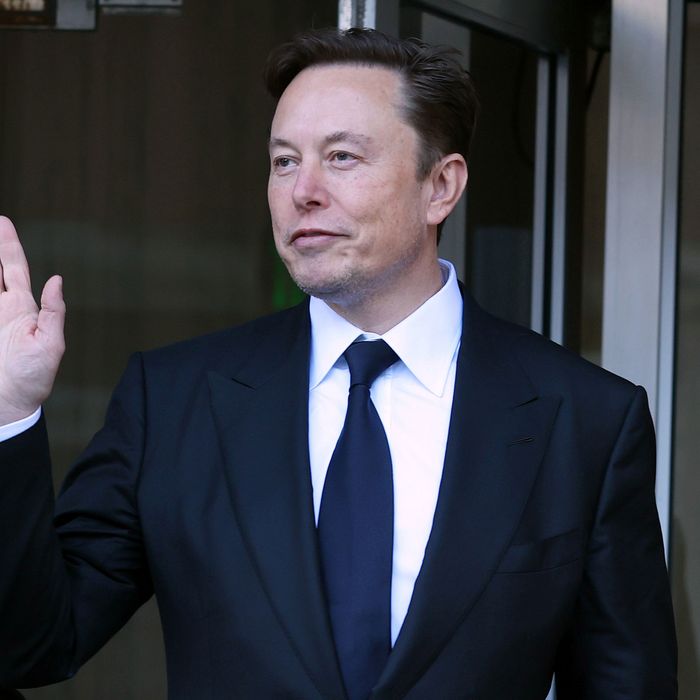 Photo: Justin Sullivan/Getty Images
For about an hour on Monday, Twitter users were unable to load images or click through to links, rendering the site only half usable. Twitter Support explained the outage in vague terms, blaming "an internal change that had some unintended consequences."
The outage wouldn't be such a big deal in isolation, but it's the latest episode of obvious user-experience dysfunction at Twitter. Last Wednesday, the site wouldn't load tweets for much of the morning; it also suffered problems during the Super Bowl, particularly embarrassing given its heavy usage that day. More seriously, there was Twitter Blue's botched November rollout, which helped cause a good chunk of advertisers to flee. Other signs of glitchy deterioration are clear on a daily basis: Among other things, the site routinely loads very slowly; many users have found that the "for you" tab, which Musk has championed, is full of his own tweets; and voices on both sides of the political divide have complained about paltry engagement. While Musk has crowed about making the site faster and cleaner, it's hard to think of any way the overall experience is better for the average user than it was before his purchase. It all feels a bit like a throwback to the early days of Twitter, when outages were common — a problem that seemed to have been mostly fixed.
Musk fired a majority of Twitter's staff soon after taking over and has continued to cut staff in recent weeks, including hard-core loyalists. He has also defied foolish predictions that the site would simply and suddenly die as a result of the mass culling; clearing that low bar has given him cover to play down Twitter's increasing unreliability. He has often pointed the finger at previous iterations of Twitter for setting the traps his reduced staff somehow keeps falling into, and he did so again on Monday:
Somehow those incompetents managed to fulfill the basic duty of running a website: making sure it functions smoothly. Right now, Musk can't say the same.