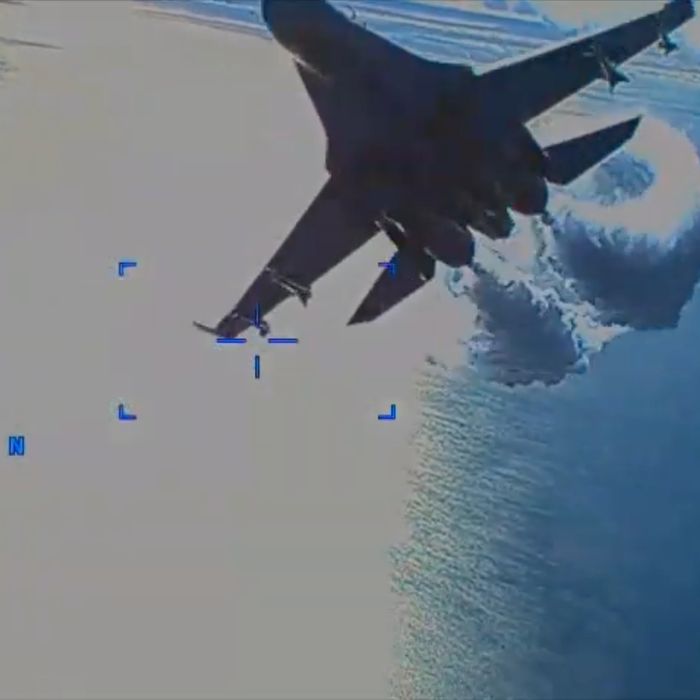 Photo: Screencap/U.S. European Command
The U.S. military has released video footage of two Russian Su-27 fighter jets attempting to dump what appears to be plumes of jet fuel on a U.S. Air Force drone flying over the Black Sea earlier this week. The footage was captured by the MQ-9 Reaper's onboard camera and also shows what the U.S. claims was a mid-air collision between one of the jets and the drone, damaging its propeller. The U.S. said it was forced "to have to bring the MQ-9 down in international waters" as a result, and Pentagon officials have said the incident also damaged the Su-27.
Russia has denied any contact between the aircraft while warning the U.S. to cease flying surveillance missions near its borders. Russian authorities have also said they will attempt to recover the U.S. drone from the sea.
U.S. officials have told reporters that the "aggressive" tactics were approved by the Kremlin. The incident was the first confrontation between the U.S. and Russia in or near Ukraine since Russia invaded the U.S. ally in late February of last year.