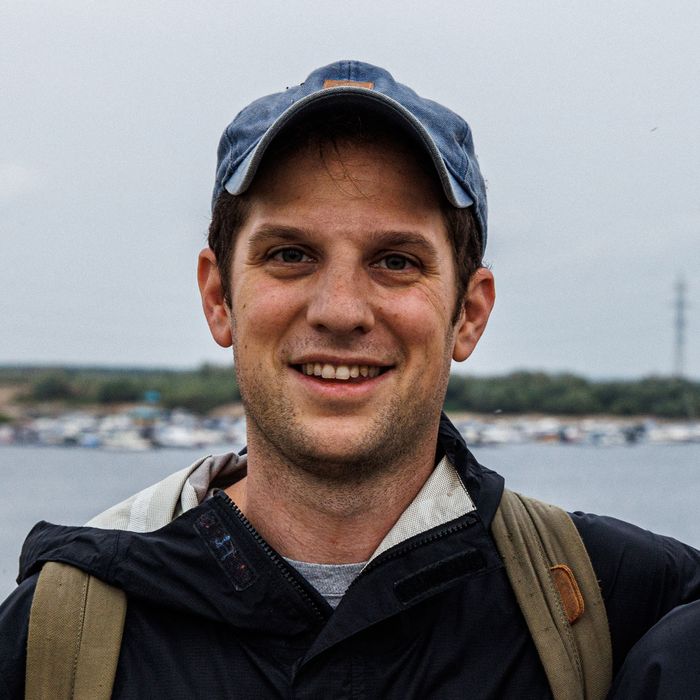 Evan Gershkovich
Photo: Dimitar Dilkoff/AFP via Getty Images
Russian authorities have detained Wall Street Journal reporter Evan Gershkovich during a reporting trip inside the country, claiming he is an American spy.
Gershkovich, 31, is accused of collecting "information constituting a state secret about the activities of one of the enterprises of the Russian military-industrial complex" during a reporting trip to the city of Yekaterinburg. On Wednesday, the Journal published a story by Gershkovich on the negative impact of the war in Ukraine on the Russian economy. The Journal vehemently denied the charges against Gershkovich, who is accredited by Russia's foreign ministry.
"The Wall Street Journal vehemently denies the allegations from the FSB and seeks the immediate release of our trusted and dedicated reporter, Evan Gershkovich," the paper announced in a statement. "We stand in solidarity with Evan and his family." The Journal reported that they lost contact with Gershkovich on Wednesday while he was reporting in Yekaterinburg and that a "post later appeared on Telegram describing a man with his face hidden being bundled from a restaurant in the city and put into a waiting van." A lawyer hired by the paper tried to find Gershkovich at the FSB building in Yekaterinburg, but was told that authorities had no information on him.
The Russian state news agency Tass reported that Gershkovich pleaded not guilty to espionage charges and that he is being represented by a court-appointed attorney. His next appearance before the court will be on May 29. Acquittals are extremely rare in Russia and espionage trials are usually conducted in secret. (Paul Whelan, another American accused of espionage, has been in detention since 2018.) Gershkovich's arrest is the first of a foreign journalist in Russia since its invasion of Ukraine and the passage of a censorship law last year restricting reporting on what Russia deems as false information about what it deems a "special military operation."
The detention of Gershkovich comes less than four months after the release of American basketball player Brittany Griner, who was detained on drug charges for close to ten months before being swapped for convicted arms trader Viktor Bout. The last American journalist arrested in Russia was Nicholas Daniloff, accused of spying by the Soviet KGB in 1986. The Reagan administration secured his release in less than a month after agreeing to a swap for a Soviet national accused of spying.