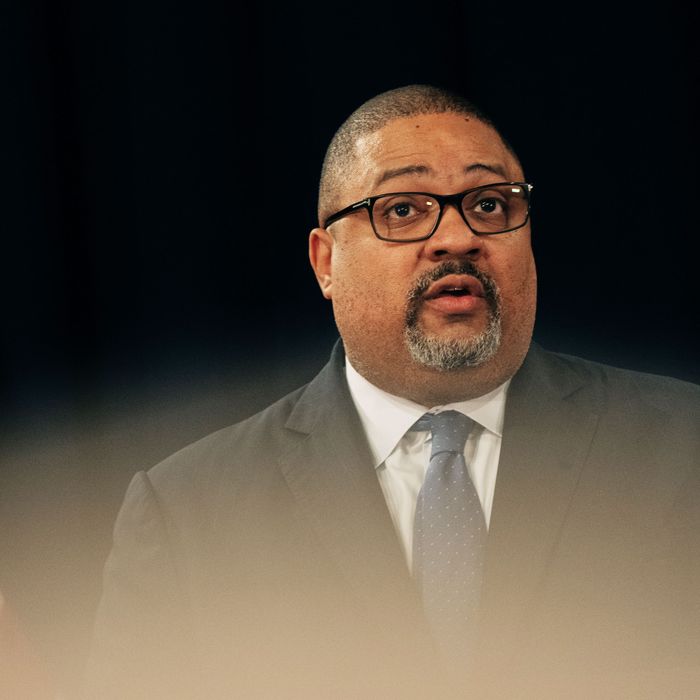 Photo: Jeenah Moon for The Washington Post via Getty Images
Manhattan district attorney Alvin Bragg is suing the Republican members of the House Judiciary Committee over their ongoing investigation into his office's inquiry into Donald Trump and its recent indictment of the former president.
In the 50-page lawsuit filed in federal court Tuesday, Bragg called the committee's probe "an unprecedentedly brazen and unconstitutional attack" on a state investigation. The suit accuses Representative Jim Jordan, the committee's chairman, of launching "a transparent campaign to intimidate and attack" Bragg. Jordan has been seeking testimony from Bragg since March, claiming the DA is abusing his prosecutorial authority by going after Trump.
The filing also notes that Bragg has received threats on his life, drawing a connection between Jordan and the committee's words and actions as well as Trump's own "violent and racist vitriol" such as referring to the district attorney as a "SOROS BACKED ANIMAL" and threatening "war."
Although Bragg has consistently pushed back against the congressional investigation, this escalation comes not long after the committee issued a subpoena to Mark Pomerantz, who had worked in the district attorney's office as a prosecutor on the Trump inquiry. Pomerantz resigned from the office in 2022 over disagreements about bringing fraud charges against Trump.
In a letter, Jordan claims Pomerantz turned down the committee's request to voluntarily provide testimony and documents related to the Trump investigation. The subpoena would require the former prosecutor to sit for a deposition later this month.
Bragg's lawsuit claims that complying with Jordan's requests for testimony and other sensitive material would undermine the integrity of his office's investigation and state sovereignty, stating that Congress "has no power to supervise state criminal prosecutions."
"The subpoena threatens the sovereign powers of the States, confidence in the secrecy of grand jury proceedings, and the integrity of an ongoing criminal prosecution. This Court should enjoin its enforcement," it reads.
Jordan responded on Twitter to Bragg's legal action.
The case was assigned to Judge Mary Kay Vyskocil, a Trump appointee, according to Politico. Vyskocil denied Bragg's request for a restraining order blocking the subpoena to Pomerantz and ordered that the district attorney's office serve Jordan the lawsuit by 9 p.m. Tuesday. The representative has until April 17 to respond. A hearing has been scheduled for April 19.