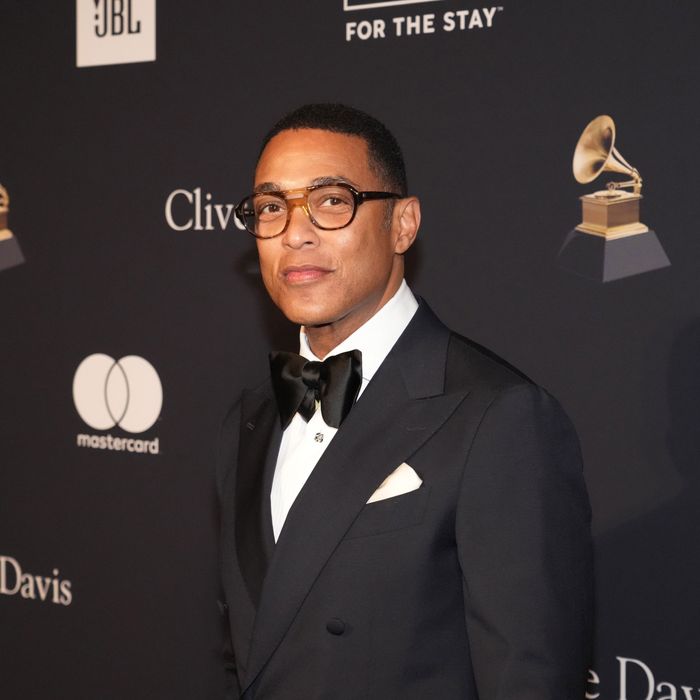 Photo: Jeff Kravitz/FilmMagic
Don Lemon announced Monday morning that he had been fired from CNN in the wake of a series of on and off-screen incidents that had damaged the longtime host's reputation. Lemon's departure came less than an hour after Fox News announced it had parted ways with Tucker Carlson, the biggest star in cable news.
Though CNN framed Lemon's exit as a mutual decision, he made clear that he had been canned in a note posted to social media, in which he lamented that nobody at CNN had informed him of the news directly.
Later, CNN publicly disagreed with Lemon's characterization of how things went down.
In February, Lemon, who co-hosted CNN This Morning after a long stint in primetime, stirred outrage when he commented that GOP presidential candidate Nikki Haley, who is 51, wouldn't win the nomination because she "isn't in her prime." But that was far from the host's first slip-up on air. More seriously, a Variety report earlier this month detailed his long history of misogynistic jokes, insults, and threats against women he worked with.
The New York Times reports that the bad press had dented Lemon's appeal to both guests and viewers: "In recent weeks, CNN's bookers had discovered that some guests did not want to appear on-air with Mr. Lemon, and research on the morning show reviewed by CNN executives found that his popularity with audiences had fallen."
Never one to miss an opportunity, Donald Trump danced on Lemon's grave in a TruthSocial post. "My only question is, WHAT TOOK THEM SO LONG?"