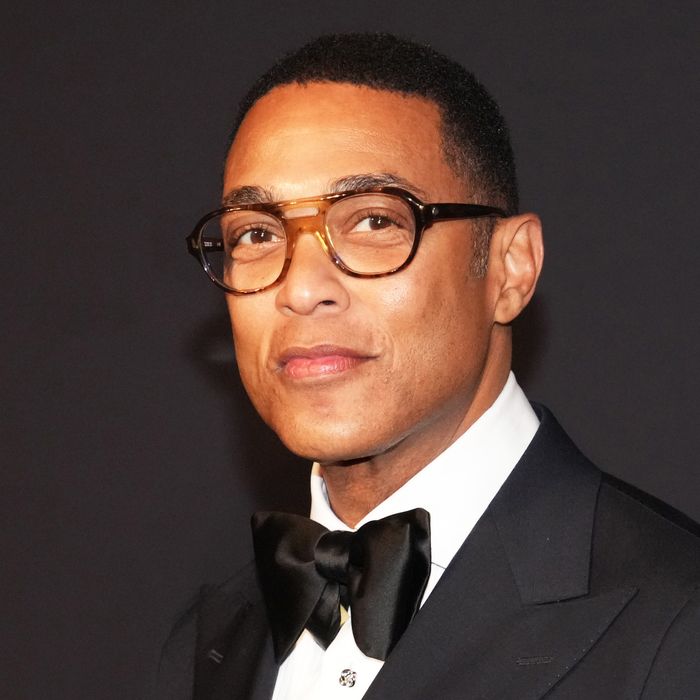 Photo: Jeff Kravitz/FilmMagic
Since CNN anchor Don Lemon said in February that Nikki Haley didn't stand a chance at winning the Republican presidential nomination because the 51-year-old former South Carolina governor "isn't in her prime," Lemon's history of dumb and misogynistic comments on-air have been making the rounds. There's Lemon's addendum to the Haley comment, clarifying that a women is "considered to be in her prime in her 20s and 30s and maybe 40s." There's his comment from December saying that the U.S. men's national soccer team should be paid more than the women's team because the men are "more interesting to watch." And there's his bizarre question in 2014 to an alleged rape victim of Bill Cosby on why she didn't stop him by "the using of the teeth."
According to an investigation by Variety published Wednesday, Lemon has also had several hostile encounters with female colleagues while at the network.
In 2008, two years after arriving at CNN from a local TV station in Chicago, Lemon reportedly grew frustrated with his co-host Kyra Phillips, who got the field assignment from Iraq that he wanted. After she returned to the U.S., she received a text from an unknown number: "Now you've crossed the line, and you're going to pay for it." When the texts were traced back to Lemon, he was taken off the show with Phillips and demoted to a weekend gig.
Similar conduct continued over the years, according to Variety's sources: Lemon called one of his producers fat to her face. He mocked his co-host Nancy Grace on-air by mimicking her. "That was the beginning of when you knew that Don was kind of volatile and didn't say good things about women," someone in the room told Variety.
Lemon — who has cemented his status as one of CNN's biggest stars since the firing of Chris Cuomo in 2021 — was also frustrated when he didn't get the job hosting the network's Black in America docuseries launched in 2008. In an editorial call with around 30 staffers listening, he was said to have suggested that the reporter who earned the role, Soledad O'Brien, isn't actually Black. O'Brien, who wasn't in the meeting, told Variety: "Don has long had a habit of saying idiotic and inaccurate things, so it sounds pretty on-brand for him." A spokesperson for Don Lemon denied stated that report was "riddled with patently false anecdotes."
A spokesperson for CNN denied the allegations, claiming that the report contains "no actual proof and instead relies on anonymous sources and unsubstantiated claim from 10 to 15 years ago." Returning to host his morning program after a few days off following the Nikki Haley controversy, Lemon said he is "committed to doing better," though he did not address his comments on her otherwise.
This post has been updated.