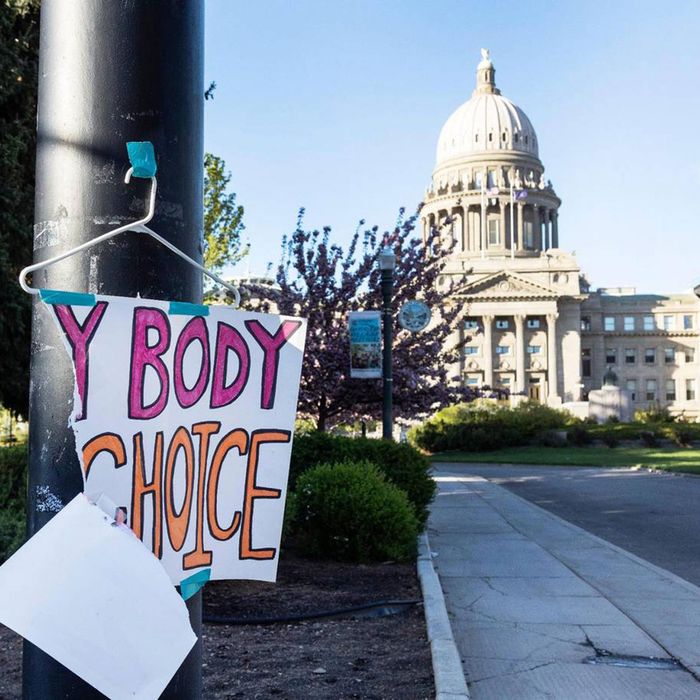 Photo: Idaho Statesman/TNS
This week, Idaho officially placed restrictions on interstate travel for abortions, becoming the first state to do so since the Supreme Court overturned Roe v. Wade.
Governor Brad Little, a Republican, signed legislation on Wednesday that prohibits an adult from helping a minor travel to receive an abortion or access abortion medication without their parents' consent. A person convicted of "abortion trafficking" under House Bill 242 could face a sentence of two to five years in prison. The law takes effect after 30 days.
Idaho already has some of the nation's strictest abortion laws: a near-total ban on the procedure except for instances of rape, incest, and medical emergencies. Additionally, family members of the person getting the abortion are also able to seek damages from abortion providers. The laws went into effect in August 2022, following the SCOTUS decision on Roe, and have survived several challenges.
In a letter to state legislators, Little said the legislation does not "criminalize, preclude, or otherwise impair" interstate travel or prevent an adult from seeking an abortion outside state lines.
"Rather, the 'abortion trafficking' provision in the bill seeks only to prevent unemancipated minor girls from being taken across state lines for an abortion without the knowledge and consent of her parent or guardian," he wrote.
The new legislation will likely face multiple lawsuits. Reuters reports that Planned Parenthood filed a suit against Idaho attorney general Raul Labrador on Wednesday, who issued a legal opinion last week stating that medical referrals for abortions out of state were illegal under Idaho law and could result in a provider's license being suspended. That filing came before the latest bill was signed.
Planned Parenthood Alliance Advocates West, which works on abortion issues in Idaho, slammed the bill on Twitter.
"This legislation is despicable, and we're going to do everything in our power to stop it," the group said.