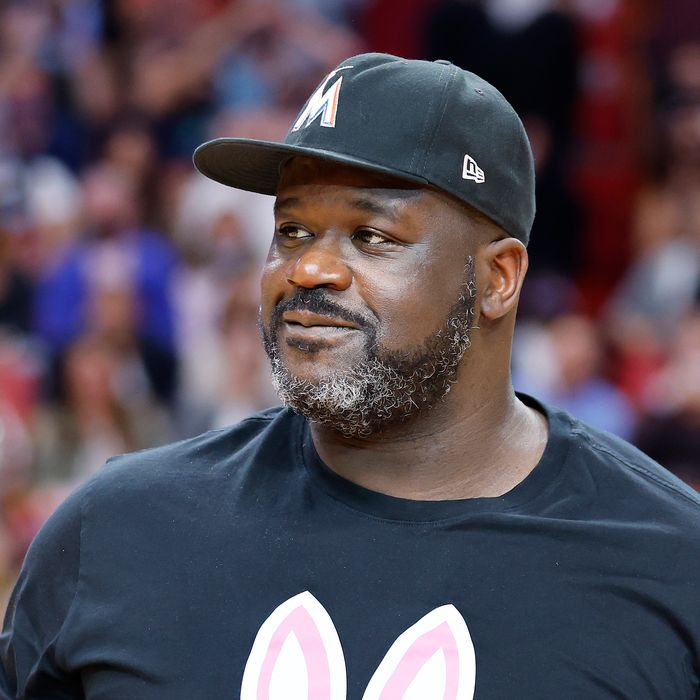 It's normally not too hard to find Shaquille O'Neal. Over seven feet tall and north of 300 pounds during his playing days, he is one of the biggest centers to take the court in the history of the NBA. He's also all over the place on TV, doing post-game analysis for TNT and ads for the 30-or-so companies he says he has endorsement deals with.
Shaq, though, has been a hard man to find for Adam Moskowitz, the lead attorney on a class-action lawsuit filed in November on behalf of the former clients of FTX, accusing celebrity spokespeople with sponsorship deals for helping defraud investors at the disgraced cryptocurrency exchange. In a recent court filing, Moskowitz claimed he has attempted to serve the hall-of-fame basketball player and Kazaam star dozens of times at several of his houses. (A judge denied his request to serve Shaq on Twitter and Instagram.) But after hiring a private investigator last month, Moskowitz got his man: Earlier this week, the attorney announced that Shaq had been served at his home in Atlanta. "The good news is his home video cameras recorded our service," Moskowitz said in a statement.
It was a buzzer beater of a service process — the court had given Moskowitz a deadline of Monday to serve Shaq, who was accused of "hiding and driving away from our process servers for the past three months." Moskowitz claims that Shaq will now be required to appear in federal court in Florida to respond to the claims that he helped defraud FTX investors by promoting the exchange in commercials and at a music festival he hosts called Shaq's Fun House.
"FTX were geniuses at public relations and marketing, and knew that such a massive Ponzi scheme — larger than the Madoff scheme — could only be successful with the help and promotion of the most famous, respected, and beloved celebrities and influencers in the world," Moskowitz said in a statement. Shaq was more humble about his role in a December 2022 interview with CNBC: "A lot of people think I'm involved, but I was just a paid spokesperson for a commercial." Other celebrity spokespeople who got served in the lawsuit included Larry David, Gisele Bundchen, Tom Brady, Trevor Lawrence, David Ortiz, Shohei Otani, Steph Curry, and Naomi Osaka.