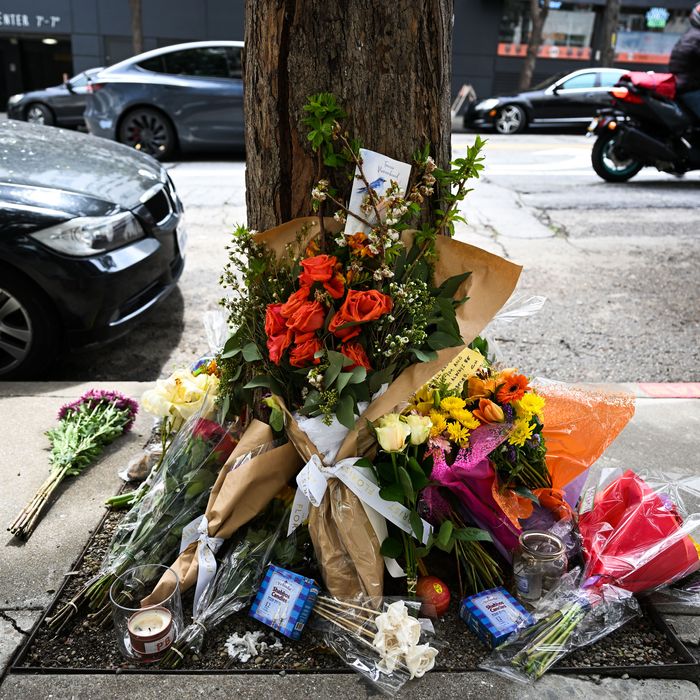 Photo: Tayfun Coskun/Anadolu Agency via Getty Images
The murder of tech executive Bob Lee in San Francisco on April 4 wasn't just a tragedy, but became a data point for libertarian-leaning tech executives, including friends of Lee, who have held up the city as a symbol of progressive-led urban decay. There were some odd details about Lee's fatal stabbing — it occurred at 2:30 a.m. in a part of the city where streets are barely populated at that hour — but the murder still seemed to fit into a familiar narrative for a place that has long been a stand-in for liberal excesses, and where property crime, homelessness, and addiction are highly visible public problems.
That narrative quickly crumbled on Thursday when police arrested a suspect who reportedly knew Lee personally — and is also a tech executive. As first reported by the San Francisco news site Mission Local, police believe the suspect, Nina Momeni, was driving in a car with Lee on the night of the murder when the two got into an unspecified dispute:
Some manner of confrontation allegedly commenced while both men were in the vehicle, and potentially continued after Lee exited the car. Police allege that Momeni stabbed Lee multiple times with a knife that was recovered not far from the spot on the 300 block of Main Street to which officers initially responded.
Momeni, who owns a company called ExpandIT, was taken into custody in Emeryville, California. Forbes reports that Momeni lived a flashy lifestyle that included boats, a BMW, and frequent house parties. His exact relationship with Lee, a well-known figure who had co-founded the popular CashApp and had also worked at MobileCoin, is unclear.
Petty crime is a major concern in San Francisco, but as many pointed out in the aftermath of the killing, violent crime is still quite rare. The murder rate is lower than in many other comparable cities, and while it ticked up during the pandemic, that was from a 50-plus-year low in 2019.