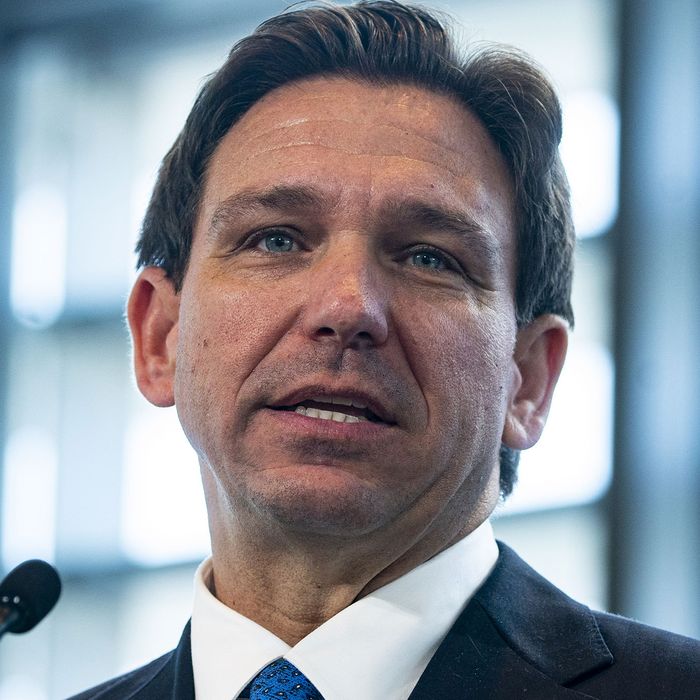 Photo: Al Drago/Bloomberg via Getty Images
The Walt Disney Company hit back against Ron DeSantis on Wednesday by suing him and his administration minutes after the Florida governor's handpicked board that oversees the district encompassing Disney World voted to nullify agreements with the company.
In its complaint, Disney alleges that the board's actions are just the latest moves in a "targeted campaign of government retaliation — orchestrated at every step by Governor DeSantis as punishment for Disney's protected speech" and that its business operations and financial future are now at risk. "This government action was patently retaliatory, patently anti-business, and patently unconstitutional. But the Governor and his allies have made clear they do not care and will not stop."
DeSantis has indicated he was considering further actions against Disney including additional taxes on the properties and even adding tolls on the roads leading into the theme parks. Most recently, the prospective presidential candidate mulled building a new state prison on lands next to Disney's parks, saying, "The possibilities are endless," per NPR.
This all began when Disney publicly came out against Florida's controversial "Don't Say Gay" law after first declining to take a stance, prompting internal protests from employees. DeSantis then took aim at the company for its position, signing a bill that would abolish the Reedy Creek Improvement District, a special tax district encompassing Disney's Florida parks that allows the company to practically govern itself.
DeSantis took control over the district's governing board and appointed his own members, kicking out Disney's own appointed members — though not before they pulled a fast one on DeSantis and eliminated that board's power over the company at the last minute. Earlier Wednesday, the board voted to overturn a series of agreements the previous iteration of the panel had made that transferred significant powers back to Disney, according to WESH, a local NBC affiliate.