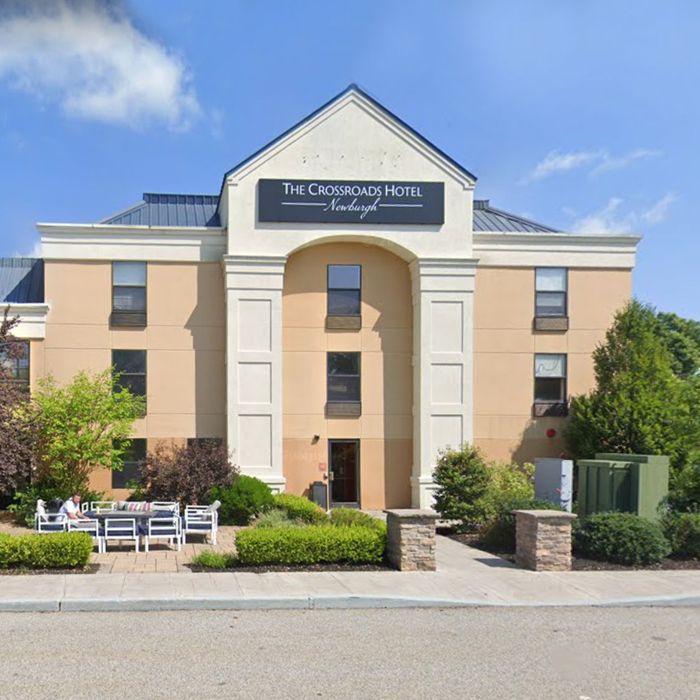 A buzzy story alleging that homeless veterans were displaced from their temporary residence at a suburban hotel to make room for migrants appears to be fabricated, according to new reporting.
Last week, the New York Post published an article — teased on its front page in an enormous font — that relied on an account from Sharon Toney-Finch, head of the Yerik Israel Toney Foundation, which provides assistance for low-income and houseless veterans among other priorities. Toney-Finch alleged that 20 veterans she had assisted in getting housing in hotels were being forced to move, in order to accommodate asylum seekers whom Mayor Eric Adams was relocating from New York City.
"Our veterans have been placed in another hotel due to what's going on with the immigrants,'' she told the Post.
But the local newspaper Mid-Hudson News reported Wednesday that the manager of the Crossroads Hotel in Newburgh, the supposed location where 15 of the veterans were staying, disputed Toney-Finch's claim and said there were no veterans housed at the hotel or being forced to leave. The manager, who did not wish to be named, also cast doubt on a receipt that was produced, which supposedly showed a $37,800 payment to the hotel for the migrants' rooms. The image of the receipt given to the News appears to show variations in the font type, with some characters bolded and others not.
"I checked the dollar on the 'net on the credit card ending in 5728 and the screen shows no transactions. The hotel has no record of this transaction," the manager said.
The manager of the hotel, which is currently housing some migrants, also said she was unaware of Toney-Finch or her organization, refuting a prior claim of Toney-Finch's that she had an ongoing agreement with the hotel to book rooms for veterans with her credit card on file.
Further reporting from the Mid-Hudson News on Friday indicated that the lie went even further. More than a dozen men were recruited at a Poughkeepsie homeless shelter to pretend to be veterans for the ruse and were promised "$200 along with food and alcohol."
According to one of the men, who wished to remain anonymous, the group met with Toney-Finch at a diner in LaGrange, where she explained that they would be attending a meeting with officials and told them to pretend to be veterans. Those who didn't want to give answers about the specifics of their service were told to say they were "too traumatized to talk about it."
Assemblymember Brian Maher, a Republican legislator who publicized the story, admitted that he was taken in by Toney-Finch, and said he was "devastated and disheartened" in an interview with the Albany Times-Union. Maher had appeared on Fox News after the story first broke, blasting Governor Hochul and the Biden administration for what he called "an embarrassment."
"It's a slap in the face to veterans, to citizens of New York in this country, who are really being cast aside to allow for asylum seekers to come here," Maher said at the time.
Days later, Maher said that after questions arose about the payments, he talked to Toney-Finch herself.
"She alluded to the fact that, 'Maybe it's not exactly how I said it was,'" he told the Times-Union.