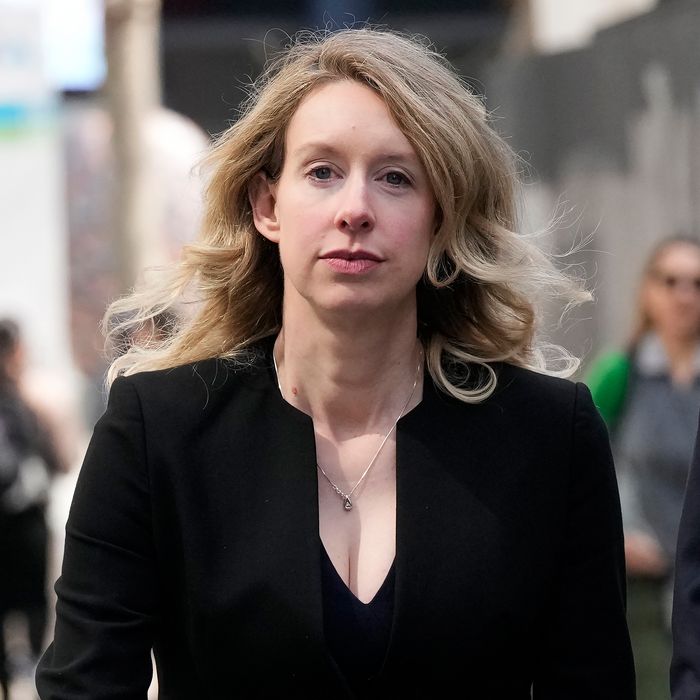 Eight years after her company Theranos was revealed to be a massive fraud, Elizabeth Holmes is scheduled on Tuesday to surrender herself to a federal prison in Texas to serve an 11-year-prison sentence.
Holmes, who was convicted last year of defrauding investors when she lied about the capabilities of her magical-seeming blood-testing machine, was just 19 when she founded Theranos. She raised close to $1 billion and attracted major names in the worlds of philanthropy and politics with her promise of a device, the Edison, that could instantly perform hundreds of tests with just a pinprick of blood. But after a Wall Street Journal exposé revealed in 2015 that the Edison was nonfunctional — and later that Holmes doctored research — the company unraveled. During her trial, she attempted to shift the responsibility onto Theranos president Sunny Balwani, her former boyfriend, who she claimed had abused her. While acquitted of defrauding patients, she was convicted of three counts of wire fraud; she and Balwani were ordered to pay $452 million in restitution to their investors.
The prison Holmes will serve her time in is in Bryan, Texas, about 100 miles from where her family lives in Houston. It is a minimum-security, all-female facility without bars on the cells. The Journal reports that most new inmates there work in the kitchen before moving on to other jobs, including training Labrador puppies to be service dogs. Because of her wire-fraud conviction, she will be unable to work one of the most common jobs at the prison: telemarketing.
At 39, Holmes has abandoned the fake deep voice she used to be taken more seriously in the male-dominated tech world and ditched the black turtlenecks she wore as an homage to Steve Jobs. She will be leaving her 22-month-son and infant daughter with her husband, Billy Evans, who will be able to visit on weekends and holidays. Holmes was denied a request to remain at home while appealing her conviction, alleging that the case against her "parroted the public narrative."