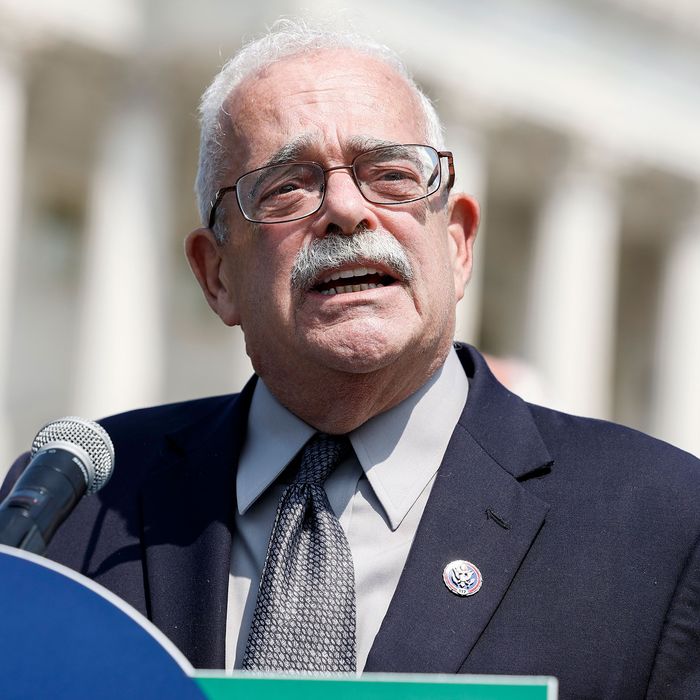 Representative Gerry Connolly.
Photo: Anna Moneymaker/Getty Images
A man attacked members of Democratic representative Gerry Connolly's staff with a metal baseball bat on Monday at the congressman's office in Fairfax, Virginia.
Per a statement from Connolly, the assailant, who has been identified by police as 49-year-old Xuan Kha Tran Pham, entered the office looking for the congressman, who was attending a ribbon-cutting ceremony for a local fast-food restaurant. When he was told that Connolly wasn't there, Pham went after his staff, allegedly hitting a senior aide in the head and an intern in the torso and doing widespread damage to the office. It was the intern's first day on the job. Pham is in custody, and the two staffers were hospitalized with non-life-threatening injuries, and released on Tuesday. Though Pham is a constituent of Connolly's, the congressman said the two did not know each other. Pham has been charged with one count of aggravated malicious wounding and one count of malicious wounding.
A motive in the attack is currently unclear, and the United States Capitol Police and Fairfax City Police Department have launched a joint investigation. Pham's father told the Washington Post that Pham is schizophrenic, and that he had tried and failed to find mental health care for his son. Last year, Pham attacked police officers, and filed a lawsuit against the CIA claiming he was tortured after being "imprisoned in a lower perspective based on physics."
The incident comes on the heels of two attacks at the homes of members of Congress. In February, a man trapped Democratic representative Angie Craig in the elevator of her apartment in Washington, D.C., where he punched her and ordered her to let him into her home. She was able to escape by throwing hot coffee on him. In October of last year, a man entered Nancy Pelosi's home looking for the then–House Speaker; when he could not find her, he attacked Pelosi's husband with a hammer and fractured his skull. While the assault of Representative Craig did not appear to be politically motivated, the man who invaded the Pelosi home was a far-right conspiracist who plotted to kidnap her.