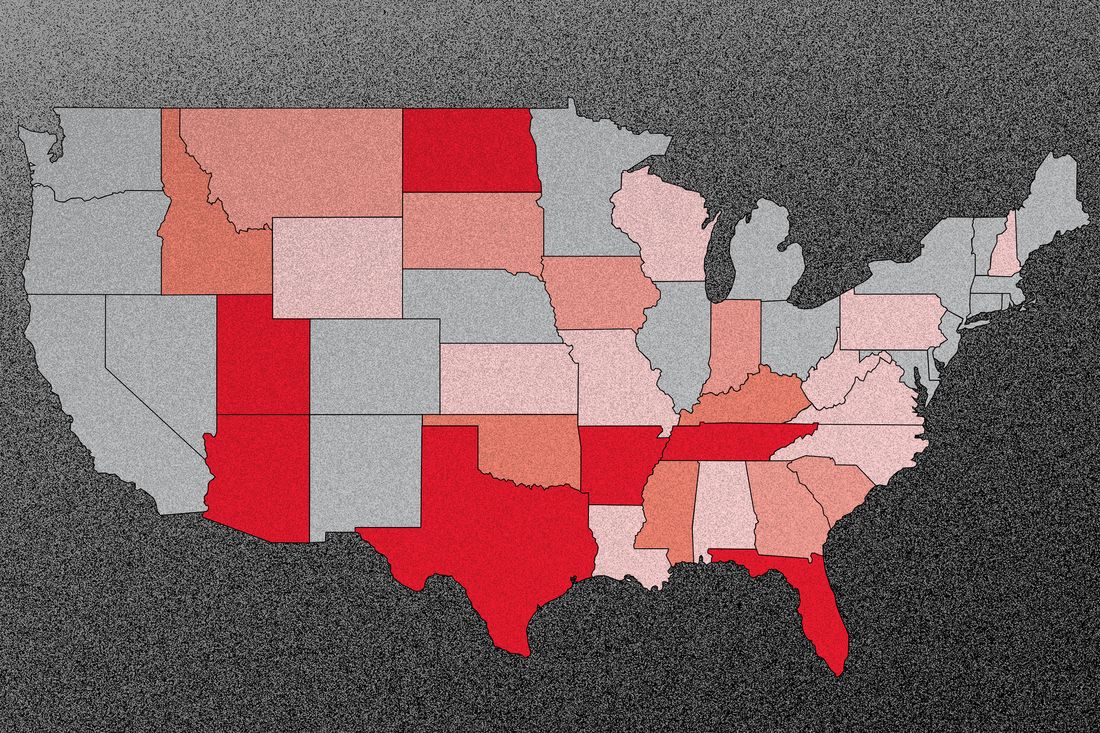 Graphic: New York Magazine
New York Is Committed to Making This Information Accessible
We've removed our paywall from this article. Consider becoming a subscriber to support our journalism.
Since 2020, 60 state school laws have passed across the country. Three others are currently blocked by court injunction, and eight more bills have been vetoed. Dozens of additional measures are being debated and considered; we'll update this list as legislation develops.