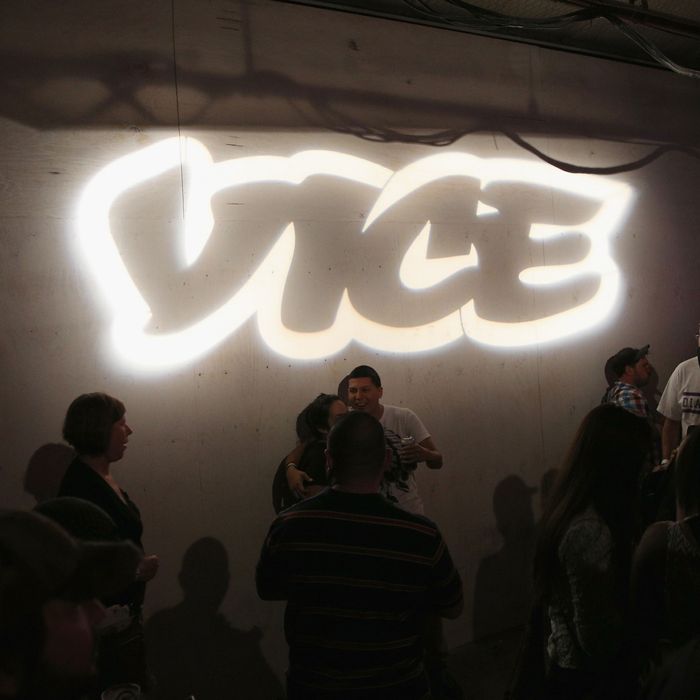 Photo: Hutton Supancic/Getty Images for SXSW
After years of financial uncertainty, executive exits, and underwhelming ratings, Vice Media announced Monday that it was filing for bankruptcy to help smooth the process for a pending sale. The company has agreed to a $225 million sale to a consortium of its current lenders, including Fortress Investment Group, Monroe Capital, and Soros Fund Management.
That price tag is just a fraction of Vice's former supposed value: After a $450 million private-equity injection, the company was valued at $5.7 billion in 2017. Led by its cocky founder and executive chairman, Shane Smith, Vice even turned down a reported $3.5 billion prospective acquisition from Disney the year prior. But unchecked growth, several failed expansions into TV, and a generally brutal media climate weighed on the company over the years. Monday's bankruptcy comes after an attempted sale earlier this month for $400 million, which turns out to have been nearly double what it has been able to get.
At $225 million, the Soros/Monroe/Fortress consortium is picking up Vice at a discount: The New York Times reports that the price "would be covered by its existing loans to the company." But the announcement of the bankruptcy also states that the new owners have also agreed to take on "significant liabilities" if and when the deal closes. (Vice has the option to sell to other bidders if a better offer comes along, but considering it has been trying to sell for months now, the $225 million offer is most likely it.) Bankruptcy records show that "significant liabilities" may be an understatement, as the company currently has $834 million in outstanding debt.
In a surprise turn reported by the Times, Fortress Investment Group "sees a continuing role at Vice for Shane Smith." The chairman was one of the original founders of the company when it was an alt-lifestyle magazine in Canada in the 1990s. Smith helped establish Vice's brash and macho tone that attracted millions of followers; he also reportedly helped foster a workplace in which sexual harassment was common. In 2018, Smith stepped back as CEO — but not before turning down the multibillion-dollar Disney deal.