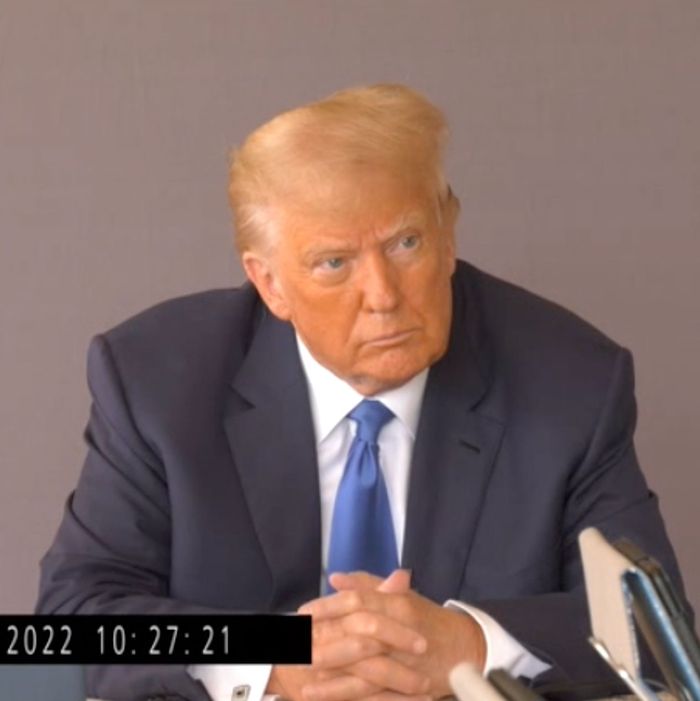 Photo: Courtesy Roberta Kaplan
Video of Donald Trump's deposition in E. Jean Carroll's civil rape case against him was released Friday, giving the public the first look at the ex-president's answers to questions about her allegation that he sexually assaulted her in the mid-1990s.
A portion of the hours-long deposition was first shown in court during the trial this week. In the video, recorded last October, Trump can be seen belittling women's appearances and making other disparaging comments of Carroll under questioning by her attorney Roberta Kaplan.
Key exchanges include:
Kaplan asking Trump directly about Carroll's allegation that he raped her in a dressing room of Bergdorf Goodman in Manhattan three decades ago and his repeating his claim (at 15 minutes into the video) — which drew a related defamation claim from Carroll — that "it's the most ridiculous, disgusting story. It was just made up."
Trump asking of Carroll: "I saw her in a picture. I didn't know what she looked like. And I said it, and I say it with as much respect as I can, but she is not my type." And continuing, at 22 minutes and 16 seconds into the video: "Physically, she's not my type, and now that I've gotten indirectly to hear things about her, she wouldn't be my type in any way, shape, or form."
Trump also listed many of the hoaxes he says have plagued him, at 34 minutes into the video. He is asked, "Sitting here today, can you recall what else you have referred to as a hoax?"
Trump answers:
"The Russia, Russia, Russia hoax. It's been proven to be a hoax. Ukraine, Ukraine, Ukraine hoax. The Mueller situation for two and a half years hoax, ending in no collusion. It was a whole big hoax. The lying to the FISA court hoax; the lying to Congress many times hoax by all these people, this scum that we have in our country, lying to Congress hoax; the spying on my campaign hoax. They spied on my campaign, and now they admit it. That was another hoax, and I could get a whole list of them. And this is a hoax too, this ridiculous situation that we're doing right now. It's a big fat hoax. She's a liar, and she's a sick person, in my opinion. Really sick. Something wrong with her."
More From the E. Jean Carroll Trial
See All