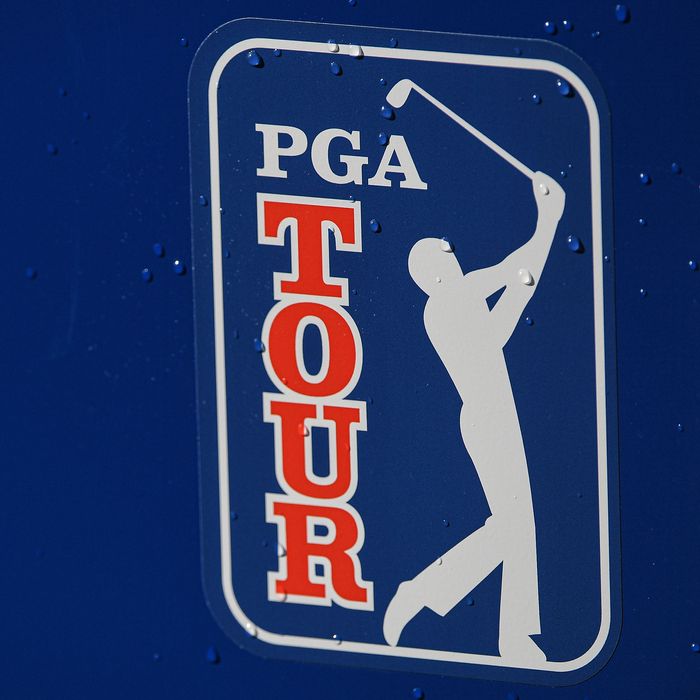 Photo: Ben Jared/PGA TOUR via Getty Images
Nine days after the PGA Tour merged with Saudi-backed LIV Golf, the Justice Department has stepped in to investigate the deal that shocked the sports world. On Thursday, the DOJ informed the PGA Tour that it is reviewing the merger over antitrust concerns, according to The Wall Street Journal.
The DOJ inquiry will likely be a huge pain for the operators of both leagues. When the merger was announced last week, the goal was to end the bad blood between LIV and PGA over LIV's poaching of top talent from the American tour with nine-figure payouts. (It was also designed to kill LIV's private antitrust suit and an already-in-motion DOJ inquiry into the PGA's alleged anti-competitive response to that poaching.) In the new deal, the PGA would receive an unknown but assuredly exorbitant amount of money. In exchange, LIV, which is operated by the Saudi sovereign wealth fund, would get the PGA to cease hostilities against it — for instance, to stop issuing statements claiming it is using "golf to sportswash the recent history of Saudi atrocities."
With the DOJ investigation underway, a senior PGA Tour executive told the Journal that the status of the merger may not be clear for at least a year, with regulatory review adding additional months to the timeline. And that's not the only roadblock facing this merger: The Senate Permanent Subcommittee on Investigations also intends to open an investigation into it.
How much will it cost to put everything on hold? PGA Tour commissioner Jay Monahan previously said that the league could not afford legal bills to cover its litigation with LIV. Another open question: What about the status of marquee golfers like Phil Mickelson, who joined LIV and are now awaiting their readmission to the American tour? That, too, is up in the air. To add to the atmosphere of uncertainty, the PGA is also running without Monahan at the helm: A week after the deal was announced, the commissioner announced he was taking a leave of absence due to an unnamed "medical situation."