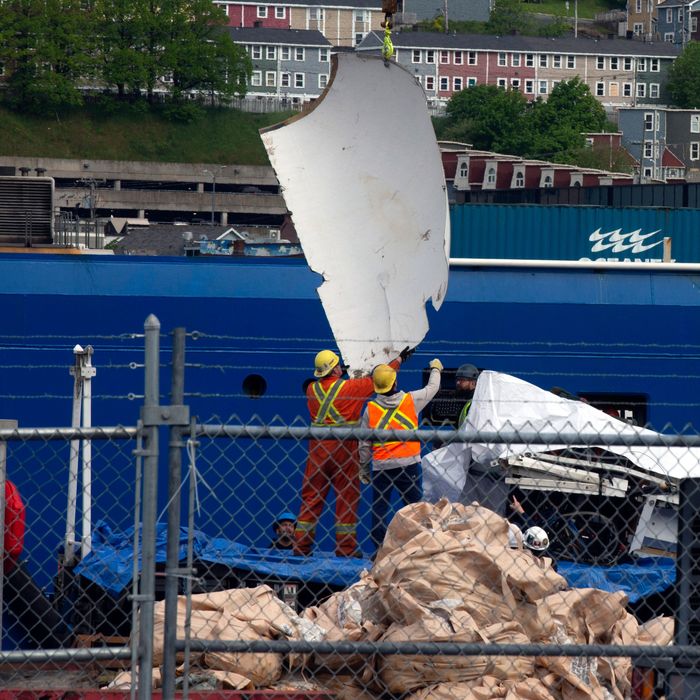 Investigators found "presumed human remains" among the recovered debris of the doomed submersible Titan, which imploded on its way to reach the wreckage of the Titanic last week, after the debris was brought onshore on Wednesday, according to the U.S. Coast Guard.
The debris was hauled onto land at St. Johns, Newfoundland, by the ship Arctic Horizon, which recovered it from the Atlantic Ocean. The Coast Guard said in a statement that the remains found inside the Titan wreckage will be analyzed by medical professionals.
The Coast Guard said last week that it would be launching an investigation into the cause of the Titan's explosion and would be working with the FBI to recover debris, according to Reuters.
All five people onboard Titan were killed in the implosion, including Stockton Rush, CEO of OceanGate, the company behind the voyage. In the wake of the implosion, there have been claims that the Titan was known to be unsafe and that Rush himself might've downplayed concerns about the vessel. The cause of the implosion is still unknown.
This post has been updated.