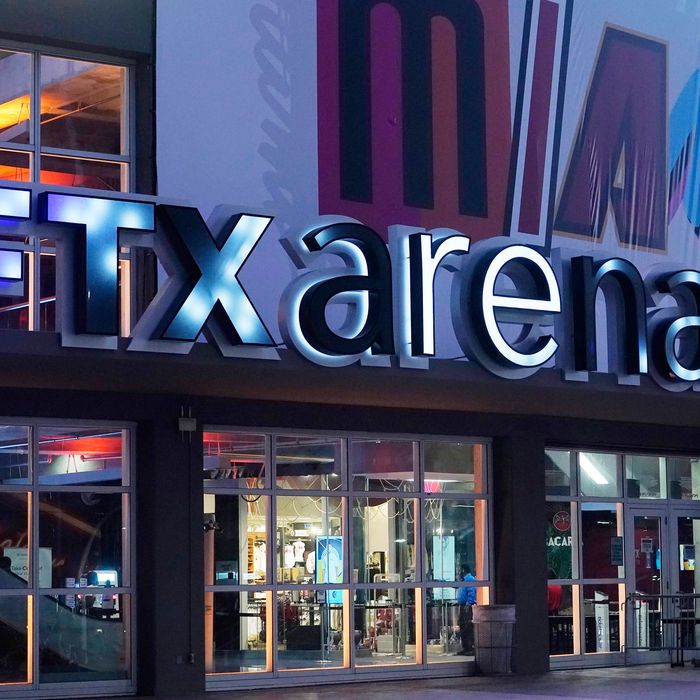 Photo: Marta Lavandier/AP
When the axe came down on Sam Bankman-Fried's crypto exchange, FTX, last year, many observers relished the personal details of the collapse. Of particular interest was the fact that the company's executives were roommates in a penthouse in the Bahamas, taking pills and sleeping with one another as they lost billions in customer funds.
But it was not all fun and games for Caroline Ellison, the ex-girlfriend of Bankman-Fried. Ellison once ran Alameda, the hedge fund connected to FTX, which Bankman-Fried allegedly funneled customer cash into in an (illegal) attempt to keep FTX solvent. According to entries in her diary and Google documents obtained by the New York Times, Ellison was struggling at Alameda, even as she helped keep the fraud going.
"I have been feeling pretty unhappy and overwhelmed with my job," Ellison wrote in a Google doc in February 2022. "At the end of the day I can't wait to go home and turn off my phone and have a drink and get away from it all." She expressed doubts over her "leadership" and "decisiveness" as the head of Alameda and worried that her off-and-on relationship with Bankman-Fried was "making things weird" and "causing drama."
In an April 2022 Google doc addressed to Bankman-Fried, she wrote that their break-up had "significantly decreased my excitement about Alameda." Working together "felt too associated with you in a way that was painful," she wrote, adding that it was difficult "hearing people talk about how great you are all the time."
That praise for Bankman-Fried wouldn't last much longer. When the crypto market tanked in May 2022, he allegedly initiated a backdoor transfer of $10 billion from FTX to Alameda to prop up the hedge fund after it lost billions in risky bets. With the collapse of FTX of underway, Bankman-Fried still managed to slight Ellison. Last fall, he thought about closing Alameda and invested more than $400 million in a different hedge fund run by a different ex-girlfriend. And in interviews last year before his attorneys advised him to shut up, Bankman-Fried put some of the blame on Ellison, alleging that he was not involved in the daily operations of Alameda.
Ellison is cooperating with prosecutors and has pleaded guilty to two counts of wire fraud and several conspiracy charges. She'll be one of the star witnesses at Bankman-Fried's trial, which begins on October 2.
In a message to Bankman-Fried as the collapse began in November 2022, Ellison wrote that she had an "increasing dread of this day that was weighing on me." With Ellison and other FTX lieutenants flipping, one can imagine that Bankman-Fried may be feeling the same way as October looms.