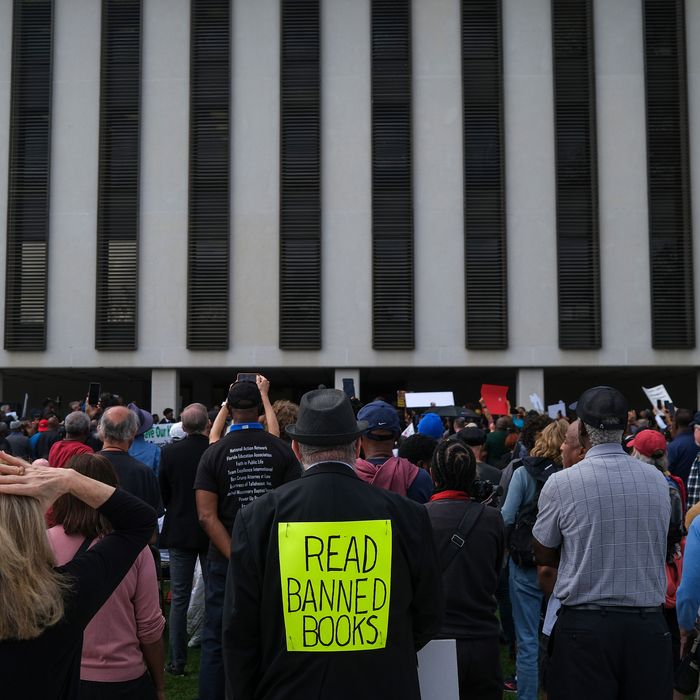 Photo: The Washington Post/The Washington Post via Getty Images
Late this week, a game of educational brinksmanship between the national College Board and Florida's Department of Education seemed likely to lead to an effective statewide ban of AP Psychology, one of the most common high-school advanced-placement classes in the country.
In April, Florida governor Ron DeSantis signed a law banning most classroom instruction about gender identity and sexual orientation in K–12 education — more commonly known as the "Don't Say Gay" bill. As a result, AP Psychology, which addresses gender and sexual orientation as part of its curriculum elsewhere in the country, would need to be adjust its curriculum to be taught in Florida. Under pressure to change its course, the College Board instead advised all high schools in Florida to stop teaching it. "The Florida Department of Education has effectively banned A.P. Psychology in the state," the College Board said in a statement on Thursday. "To be clear, any AP Psychology course taught in Florida will violate either Florida law or college requirements," the group stated. Around 28,000 students took the course last year.
The Florida Department of Education claimed in response that the College Board was "playing games with Florida students" and that the course would still be offered in the upcoming school year.
By late Friday, the two sides seemed to have bridged the divide, or at least temporarily backed down. As a result, it seems the class will still be offered this fall, at least for now.
The College Board appears to be taking a more combative approach with its psychology course than in previous struggles with the DeSantis administration. Earlier this year, the College Board worked with the Florida Department of Education to tweak its new African American studies course after DeSantis banned it. The class was ultimately approved by the state after it shed topics like intersectionality and the Black Lives Matter movement.
Advanced-placement classes, organized by the nonprofit College Board, provide over a million college-bound high-school students the opportunity to take college-level classes each year, with credit applied at the university level if they place high enough in year-end tests.
This post has been updated.