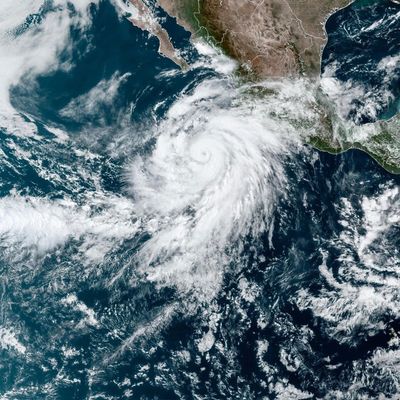 In a summer of unprecedented weather events, the forecast for the American southwest this weekend may be the most unusual of all. Hurricane Hilary, which formed off the western coast of Mexico on Wednesday morning, is traveling up the Pacific and could hit Southern California late this weekend, leading to torrential rainfall in much of the
Southwest.
As Hilary travels across the Pacific, it is expected to grow in strength to a potential Category 4 before making landfall on the Baja California peninsula in Mexico, where it will loose strength as it travels over land. By the time it hits southern California, Hilary will have been downgraded to a tropical storm, but a tremendous amount of rain is coming down: The National Oceanic and Atmospheric Administration's Weather Prediction Center forecasts that areas in inland Southern California could receive up to 12 inches of rain, with flooding potential far beyond that.
The National Weather Service has announced a "significant excessive rainfall threat" for southeast California, southern Nevada, and western Arizona for Sunday. Many of these regions are vast deserts which could experience more rain than they normally get in a year:
While a small amount of rain would be a blessing for parts of Arizona scorched by frequent 110 degree days this summer, the remnants of a tropical system could bring serious flash floods. The National Hurricane Center noted Thursday that it remains "nearly impossible" to track Hilary's exact path due to the angle it is traveling in relation to the Baja California peninsula. If it were to make landfall earlier, the storm would be less intense for Californians, but could bring more intense rain in Arizona. A tropical storm warning has been issued in Mexico for Baja California Sur including Cabo San Lucas. Rapidly intensifying storms like Hilary are made more likely by climate change.
If Hilary actually makes landfall in California, it will be the first time a tropical storm has made landfall in the state since 1939, when an unnamed storm killed 45 people after hitting Long Beach.