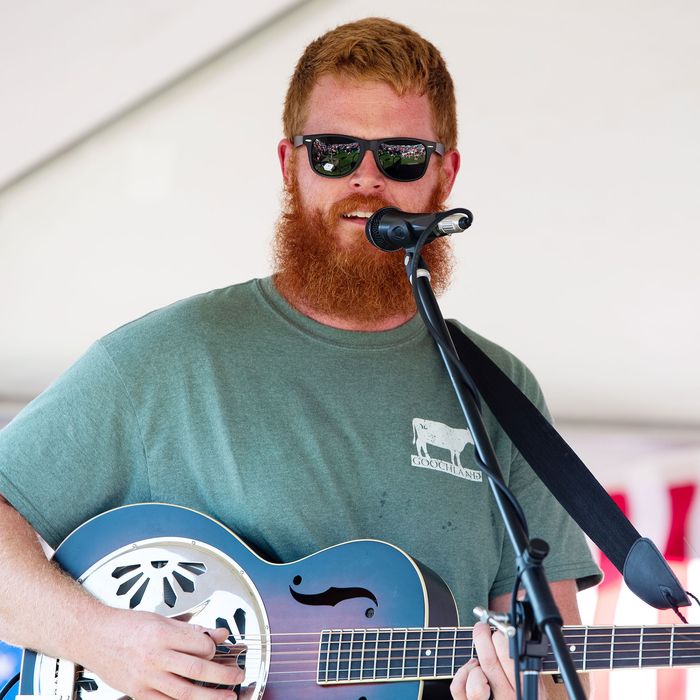 Photo: Mike Caudil/Billboard via Getty Images
Oliver Anthony has gone from anonymity to near-household name after the success of his surprise viral country hit, "Rich Men North of Richmond," which cracked the "Billboard Hot 100" chart just this week. But in a YouTube video posted Friday, Anthony expressed discomfort with some of the attention, particularly how the song has been embraced by political leaders.
"The one thing that has bothered me is seeing people wrap politics up into this," he said. "It's aggravating seeing people on conservative news trying to identify with me like I'm one of them."
The three-minute track has been championed by conservatives and members of the Republican Party for its messaging that seemed to take aim at politicians in Washington, D.C., while praising the struggle of working-class Americans. The song also makes reference to conspiracies surrounding child trafficking as well as promoting stereotypes about welfare recipients.
Anthony's song was even the subject of the opening question of the first Republican presidential debate, held Wednesday in Milwaukee, when moderators asked candidates why the song has resonated with people.
The singer-songwriter seemed bemused about his song's inclusion at the debate.
"I wrote that song about those people, you know? So, for them to have to sit there and listen to that, that cracks me up," Anthony said.
And for those who tried to draw a connection to the current occupant of the White House, Anthony shot down those thoughts as well.
"That song has nothing to do with Joe Biden, you know? It's a lot bigger than Joe Biden. That song was written about the people on that stage and a lot more too. Not just them, but definitely them," he said.
Though it remains to be seen if Republican politicians will get the message, the song does have one fan on the other side of the aisle: Democratic candidate Robert F. Kennedy Jr.
During an interview in South Carolina, Kennedy raised the idea of using "Rich Men North of Richmond" as his walk-on song for campaign events, per The State. "It basically sounds like my stump speech," he said.