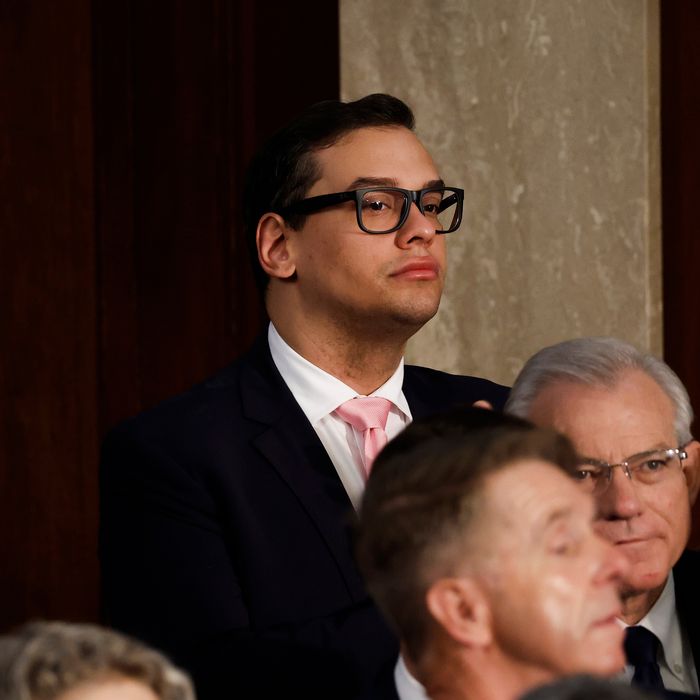 Photo: Anna Moneymaker/Getty Images
A former campaign employee of Congressman George Santos is now facing some legal troubles of his own.
Samuel Miele, who previously worked as a fundraiser for Santos, was indicted by a New York grand jury Wednesday after it was alleged that he impersonated Speaker Kevin McCarthy's former chief of staff in order to seek out donations to the Santos campaign.
Insider reports that Miele, who worked for Santos's 2020 and 2022 campaigns, is facing four federal counts of wire fraud and one count of aggravated identity theft. According to the indictment, Miele impersonated Dan Meyer (who was not named in the filing) "in both email and telephone communications with potential contributors" in order to solicit donations for the campaign. Meyer's identity was previously revealed in earlier news reporting.
To commit the scheme, Miele allegedly created a phony email address using Meyer's first initial and last name that he used to communicate with potential donors and signed the messages with Meyer's name and title, according to court papers. In addition to raising money for the campaign, Miele is accused of financially benefitting from the ruse: he received a 15 percent commission on the money he was able to raise as a fundraiser, prosecutors say. He's believed to have sought donations from more than a dozen prospective contributors.
The indictment says Santos learned of Miele's actions in a letter sent in late September in which the staffer admitted to "faking my identity to a big donor." The congressman himself, who is contending with his own legal issues, has not been implicated in the case. ABC News reports that Miele pleaded not guilty and was released on $150,000 bond on Wednesday.