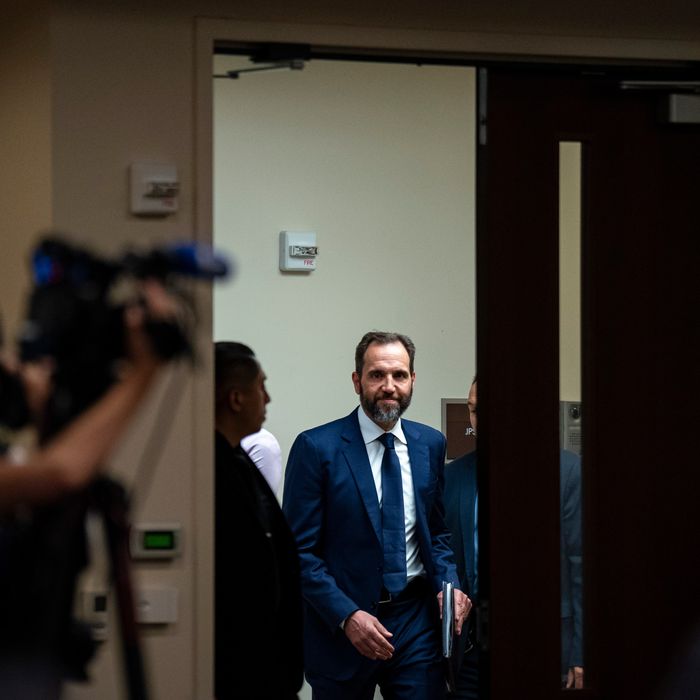 Photo: Bloomberg via Getty Images
When indicting a former president of the United States in the middle of his attempt to once again rule, you can't just think about the laws, in their majestic complexity, that are being violated. Special counsel Jack Smith clearly understands the "court of public opinion" will have the final say on Donald Trump's conduct, if only because he will pardon himself if the public disregards his malfeasance and returns him to the White House.
So in the indictment he secured involving Trump's efforts to reverse his 2020 election defeat, Smith has pulled together a vast array of evidence on an extraordinary series of events with a reasonably simple theme: Trump's self-conscious lies about what happened in that election.
Trump lied about the outcome; lied about a host of made-up fraud claims; lied about the authorized agents for certifying the results; lied about the identity of legitimate electors; lied about the vice-president's powers in counting electoral votes; and, worst of all, lied to the crowd on January 6 that subsequently stormed the Capitol to stop the certification of the election of his successor to the presidency.
Three of the four counts in the indictment allege Trump orchestrated a conspiracy, underlying the premeditated nature of his attempts to fraudulently interfere with the election and thus rob Joe Biden and his voters of their rights. Aside from the telltale moments that Trump betrayed self-awareness that he was lying through his teeth (most notably telling Mike Pence on January 1 "You're too honest" when the vice-president denied he had the power to reject and accept electors at will), he was told over and over and over again by those he relied on for information that his general and specific claims about the election were lies.
Now to those of us who have been consciously or unconsciously fact-checking Trump for years, his incorrigible, incessant, and world-class mendacity is hardly breaking news. But to a depressing extent, his lies about 2020 remain credible to a broad swath of Americans, undermining faith in the institutions that supervise elections in a way that threatens democracy no matter what happens to Trump and his political career. But Smith's prosecution of Trump in pursuance of this indictment will force a reckoning in great detail with the fundamental character trait that underlies all the other forms of his misconduct. So in addition to stitching together a strong criminal case covering an array of unfortunate events over an extended period of time, this indictment will lay the groundwork for public acceptance of a subsequent verdict against Trump, at least at a significantly greater level than we can currently expect.
The meta-theme of Smith's indictment might be described as "Trump lied; democracy nearly died." If nothing else, the former president's power to bamboozle people could suffer a major blow as the facts of this case roll out.
More on the Trump January 6 indictment
See All