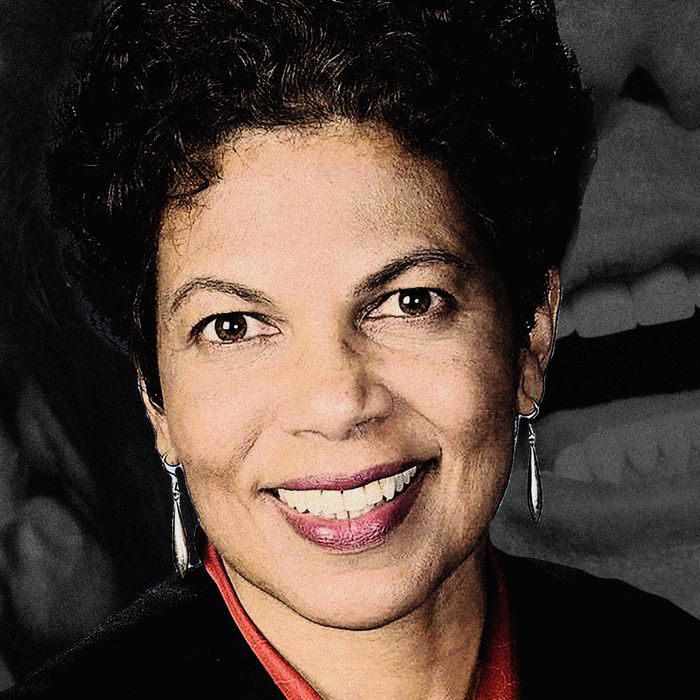 Photo-Illustration: Intelligencer; Photos: AP Images, Getty
In campaign speeches, Donald Trump seems to be taking his second federal indictment in stride. "We need one more indictment to close out this election," he said in an appearance on Friday night in Alabama, days after he was charged for conspiring to defraud the government. "One more indictment and this election is closed out. Nobody has even a chance."
But if Americans have learned anything over the past eight years, it's that Trump is most honest when he's posting. And judging by his reaction on Truth Social, he's not happy about the four new charges stemming from his effort to overturn the 2020 election. On Friday afternoon, he posted what appeared to be a barely veiled threat: "IF YOU GO AFTER ME, I'M COMING AFTER YOU!" Hours after the message, the federal prosecutors on the case brought it to the attention of U.S. District Court Judge Tanya Chutkan, who is overseeing the case. In their filing on Friday night, prosecutors requested that Chutkan issue a protective order barring Trump and his legal team from publicly sharing the evidence in the case handed over by the prosecution in discovery. Chutkan ordered Trump's legal team to respond to the prosecutors by 5 p.m. on Monday.
In response, Trump found a new target: the judge herself. "There is no way I can get a fair trial with the judge 'assigned' to the ridiculous freedom of speech/fair elections case," Trump wrote on Truth Social, again in all caps. "Everybody knows this and so does she!" Trump then wrote that his legal team would ask for the "recusal" of Judge Chutkan on "very powerful grounds" and a venue change from Washington, D.C., where all the events in the indictment took place. On Monday morning, Trump doubled down on his call that Chutkan must be recused and referred to her as the judge of special counsel Jack Smith's "dreams" — a reference to Chutkan's history of severe sentencing on January 6 cases she oversaw. (Trump's legal team doesn't seem to be fully onboard with the recusal idea yet; "We haven't made a final decision on that issue at all," attorney John Lauro said on Sunday.)
Minutes before the deadline, Trump's legal team proposed a much more limited set of rules barring him from sharing "genuinely sensitive materials." They also included some unusual supporting materials:
But if a protective order is issued — and if Trump violates it by posting about evidence in the case — he could be held in contempt of court. Already, per his conditions of release, he has vowed not to "tamper with or retaliate" against any witnesses, victims, informants, or officers of the court, which includes lawyers and judges. Surely he'll have the self-control not to break his word.