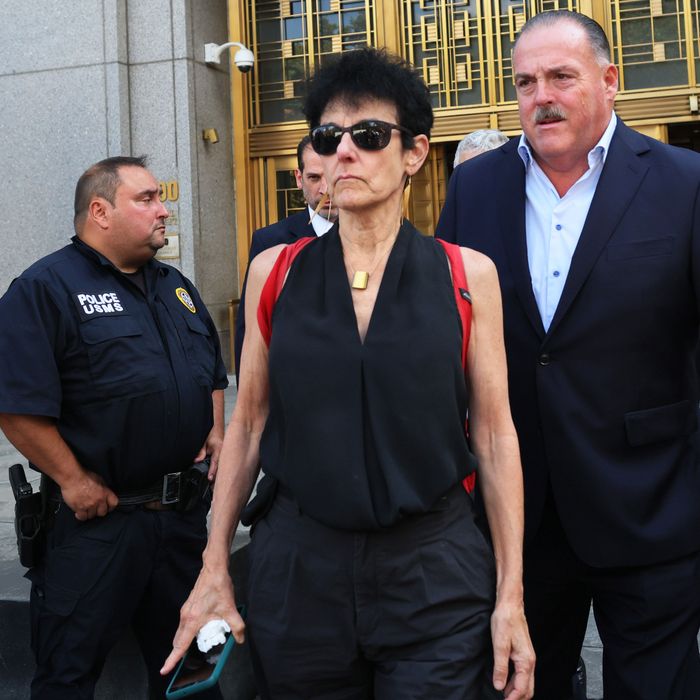 Photo: Michael M. Santiago/Getty Images
Sam Bankman-Fried's parents have been feeling the effects of their son's alleged fraud. Already, professors Joseph Bankman and Barbara Fried have effectively been forced to stop teaching at Stanford Law over their informal and paid involvement at FTX, the cryptocurrency exchange that their son ran into the ground. They've also expressed worries that their son's steep legal fees will burden them financially for the rest of their lives. And with their son facing a criminal trial in two weeks, Bankman and Fried now have their own lawsuit to contend with.
On Tuesday, FTX sued Bankman-Fried's parents, alleging that they used their "access and influence within the FTX enterprise to enrich themselves." Specifically, the company wants back a $10 million gift from SBF to his mom and dad, as well as a $16.4 million home in the Bahamas that SBF bought for them in February 2022. The lawsuit claims that the couple "either knew — or ignored bright red flags revealing — that their son, Bankman-Fried, and other FTX insiders were orchestrating a vast fraudulent scheme."
While Joseph Bankman attests that his role at FTX mostly involved the company's philanthropic wing, the lawsuit cites the fact that Bankman was a member of the company's core "management team" and that he lobbied his son to pay him a very high salary. After taking a leave of absence from Stanford Law in December 2021, Bankman formally joined FTX as an adviser. When payroll initially had him at a $200,000 salary, he emailed his son asking for $1 million. "Gee, Sam I don't know what to say here," Bankman wrote to his son. "This is the first [I] have heard of the 200K a year salary! Putting Barbara on this."
Bankman got the salary he wanted. Two weeks later, according to the suit, SBF gave his parents the $10 million gift. And after SBF bought them the luxury property in the Bahamas, his mother, an ethics lawyer, told FTX employees to buy them a "sofa, at least eight vases, and five rugs, one of which was a Persian hand-knotted rug costing more than $2,500," per the lawsuit. While Bankman and Fried have said that they consider that Bahamas home as company property, Fried emailed FTX staffers about "our house" and "the house you helped us buy/move into."
While Fried did not work directly for FTX, the lawsuit claims that she advised her son to concoct straw donor schemes that helped him stay a step ahead of campaign-finance law. (Two of his top advisers, Nishad Singh and Ryan Salame, have pleaded guilty to such a scheme; Singh is cooperating in the case against Bankman-Fried.) Fried once even described herself as her son's "partner in crime of the noncriminal sort." In a statement, attorneys for Bankman and Tremonte called the lawsuit "a dangerous attempt to intimidate" their clients just before their son's trial and that the claims are "completely false."
This post has been updated.