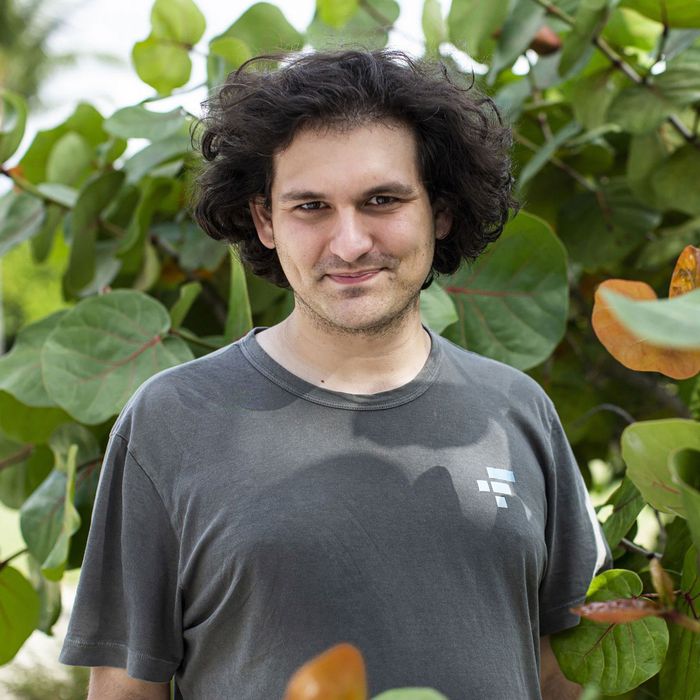 Photo: Erika P. Rodriguez/Chicago Tribune/Tribune News Service via Getty Images
When I was on the Bahamian island of Nassau last year to report on the collapse of FTX, I had a strange encounter with two local businessmen who claimed to know a lot about where all of the company's money went. I didn't know them and hadn't sought them out. One had poked me on the shoulder at a café near the planned FTX headquarters site to ask if I was, in fact, Sam Bankman-Fried, whom they kept seeing on the news. That guy — who hinted at a position in the government — had all kinds of unverifiable stories about under-the-table cash payments and donations to officials and influential people there.
One thing he told me stuck out. A few weeks before, he said, FTX had bought seven apartments at a complex across the street from the governor's office. That complex was the Goldwynn, an upscale residence and hotel miles from the FTX office, and the building was still under construction. So I went. It was starting to rain, and construction workers on a break pointed me toward a project manager. When I asked if it was true, he looked me over, gave me the name of his lawyer, walked through the mud to his car, and drove off. (I emailed that lawyer, Alistair W. Chisnall, later that day, but he never answered an email seeking comment.)
This week, what's left of FTX is going up for auction as the bankrupt company tries to pay back its creditors by selling off all its remaining assets — including seven apartments, with a total book value of $7 million, at the Goldwynn, according to filings in bankruptcy court. The seven apartments are only a small sliver of the nearly $8 billion in assets — and only a fraction of the 38 different Bahamian residencies that will go up for auction — but they show how FTX was still throwing around huge amounts of money right up to the very end.
Since last November, all the assets that were left over from FTX — all the digital currencies, the cash, the real estate — have been frozen. That is likely to change on September 13, when a judge is expected to approve its liquidation. (In a fun twist of fortunes, Galaxy Digital, the hedge fund run by Mike Novogratz — the Wall Street billionaire who got a tattoo of the kaput luna cryptocurrency — has been tapped to be the investment manager of all the digital assets.) FTX's post-bankruptcy CEO, John Ray III, has been sifting through the mess of the company, which, he has said, kept spotty records and hardly kept track of where its money went. (That has been backed up by numerous reports from insiders on how shoddy and sloppy it was to work there.)
The auction itself has already caused the crypto markets to shudder, since about $3.4 billion worth of bitcoin and other digital currencies are going to start hitting the market. The court will limit the amount that Galaxy can sell to about $200 million a week, in order to keep the digital-currency markets from collapsing. The Bahamian real estate is valued at about $199 million, but it's unclear how much that will go for when those apartments — including Sam Bankman-Fried's notorious (and palatial) bachelor pad — will go up for sale.
The main act for Sam Bankman-Fried, and anyone seeking better answers on the FTX collapse, will come after that. In about three weeks, SBF's criminal trial begins. He's facing roughly a century's worth of prison time and is likely to appeal to his inexperience and messiness — the same kind of "whoops" argument that he's used on social media in the past to defend himself. The trial will be the best chance for getting the full truth of what happened and how he was able to build such a massive empire (apparently founded on fraud) so quickly.
It's likely that creditors — which include crypto giants like Grayscale, as well as Apple and the IRS — will get a good deal of their money back. Ray has already managed to claw back more than $7 billion. FTX's army of lawyers — who are getting paid $50 million a month — predict that the whole process will be wrapped up by next July.