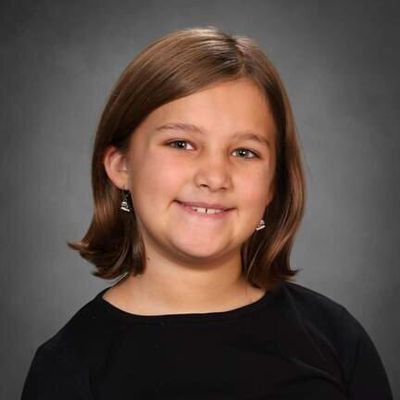 Photo: Family photo via AP
A 9-year-old girl taken from her family during a camping trip in upstate New York this weekend was found safe on Monday, and a suspect in her disappearance has been arrested. "Often these stories don't end up like this," said Governor Kathy Hochul in a press conference on Monday, describing the return of Charlotte Sena to her family "in good health." Hochul also described the dramatic effort to find Sena and arrest the suspect, Craig Nelson Ross Jr., who has been charged with first-degree kidnapping and allegedly tried to get a ransom payment in exchange for her return. Below is everything we know about Sena's abduction, the investigation to get her home, and the suspect who allegedly took her from her family.
The abduction
On Saturday night, Sena's family was camping at Moreau Lake State Park about 35 miles north of Albany and about 12 miles from her family's home in Greenfield, New York. According to Governor Hochul, Sena was riding her bike around a campsite loop with other children. She decided to take another lap by herself and never returned. Her mother called 911 after finding Sena's bike around 6:45 p.m. Authorities issued an Amber Alert on Sunday, and state police Lieutenant Colonel Richard Mazzone said that it was "quite possible that an abduction had taken place." Over 400 law enforcement officials — including forest rangers, police officers, and the FBI — were mobilized in the search.
How police found Sena and the suspect
According to Governor Hochul, the Sena family remained at the campsite over the weekend awaiting Charlotte's possible return, while at their home in Greenfield, police watched from a distance to see if anyone appeared.
Around 4:20 a.m. on Monday, officers saw a man leave a note in the Sena mailbox. In court filings on Tuesday, prosecutors alleged that the note was a "ransom letter with the intent to compel the payment of monies." (The contents of the note have not been revealed.) Investigators then pulled fingerprints from the message and found a match with a suspect, Craig Nelson Ross Jr., who was arrested for drunk driving in 1999.
Law enforcement officials traced Nelson to a double-wide trailer behind his mother's mobile home in Milton, New York, about 30 minutes away from the state park Sena was taken from. Around 6:30 p.m., two SWAT teams entered the trailer, where Sena was found inside a cabinet. "She knew she was being rescued," Hochul said on Monday. "She knew that she was in safe hands." According to state police, Ross initially resisted the SWAT teams entering his trailer and experienced minor injuries during the arrest.
The suspect has been charged
On Tuesday, Ross was arraigned at the Milton town court and charged with kidnapping. New York state police stated that he was remanded to Saratoga County Correctional Facility without bail.
In the Monday press conference, Governor Hochul said that Ross's motivations are still unclear. "It is not known at this time whether he knew her or had her under surveillance for any length of time," she said.
In a statement on Tuesday, the Sena family said that they were "thrilled that she is home and we understand that the outcome is not what every family gets."