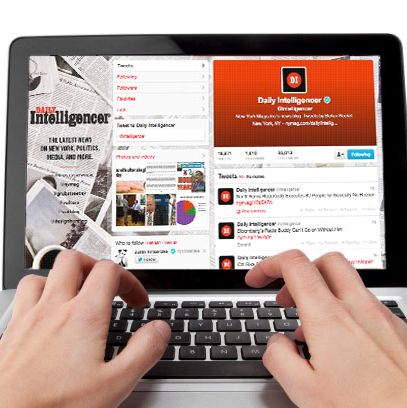 Welcome back to the New York Magazine Competition. On regular Mondays, we lay out a challenge and offer sample responses. Enter in the comments section, or on Twitter with the hashtag we've provided, and the editors will select a winner. Criteria are highly subjective, but heavily retweeted and favorited posts will have an advantage. The prize is a year's subscription to New York in print or a two-year subscription to the iPad edition (winner's choice). Full rules are here.
COMPETITION NO. 81: "2016 IN A COUPLET." Please sum up this year in two rhymed lines. For example:
A woman in the White House: A new world, explorable…
And then came November, and President Deplorable.

Celebrity deaths, from Zsa Zsa to Thicke. Man.
Plus Bowie! Gene Wilder! And Alan Rickman!

Merrick Garland, left on the shelf.
RBG: Take care of yourself.

Enter on Twitter with the hashtag #2016inacouplet, or in the comments thread below, by December 30.
RESULTS OF COMPETITION NO. 80, "FUNNY DEFINITIONS 'T,'" in which you were asked to redefine a word, Devil's Dictionary style, beginning with that letter.
HONORABLE MENTION TO:

TRUTH: What everyone looks for but only you can find.
—rmtmiller
TOIL: Hard work necessary to bring petroleum to the surface.—Periclescrystal
TENDER: A kind, sweet connection. Antonym: Tinder.
—3North
TRIPLET: An illegal sublet of a sublet of a sublet of a NYC apartment.
—BobKopac
TROLL: Yetta Telebenda…. lulz.
—YettaTelebenda
TARIFF: A tax on imports intended to get foreigners to stop buying your stuff.
—Classicist
TERRORISM: the act of instilling fear into white people by non-white people; does not apply in reverse.
—FlirtySanchez
AND THE WINNER IS:
TRUCULENT: How you feel when your brother-in-law still hasn't returned the pickup he borrowed "just for a day."
—ggreg