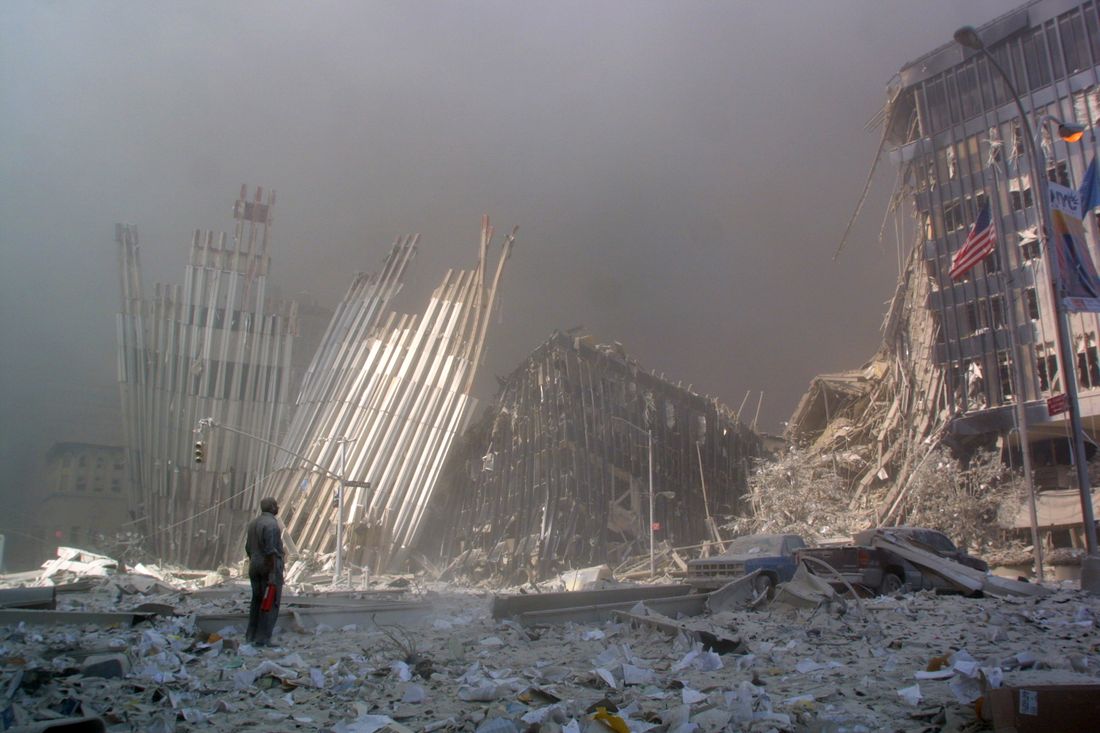 After the collapse of the first tower on September 11, 2001.
Photo: Doug Kanter/AFP via Getty Images
Everyone remembers 9/11 differently. Here in New York, it often depends on where you were when the planes struck the Twin Towers, the vantage point being the determining factor between a concussive fireball overhead and a wisp of smoke climbing into blue skies. These are memories that are evoked each time this anniversary comes around, as if to relive that terrible day is the surest means of remembering it properly.
But as we approach the 20th anniversary of 9/11, it has never been more apparent that a growing number of people do not remember it at all. Of the 13 American service members who were killed in an attack during the U.S.'s chaotic withdrawal from Afghanistan in August, a full five were only 20 years old themselves. Seven of the service members were toddlers or infants in 2001, and the oldest was 11. Meanwhile, a retaliatory U.S. drone strike reportedly killed seven Afghan children, including two 2-year-olds who had no inkling of 9/11, let alone the war that has been waged in its name.
This is all to say that, even as the violence continues, 9/11 has passed out of remembrance and into history — the history of museums and textbooks and tales your parents tell. The hope of this collection of essays and criticism is that our perception of that day, along with its awful consequences, will only become clearer with distance.