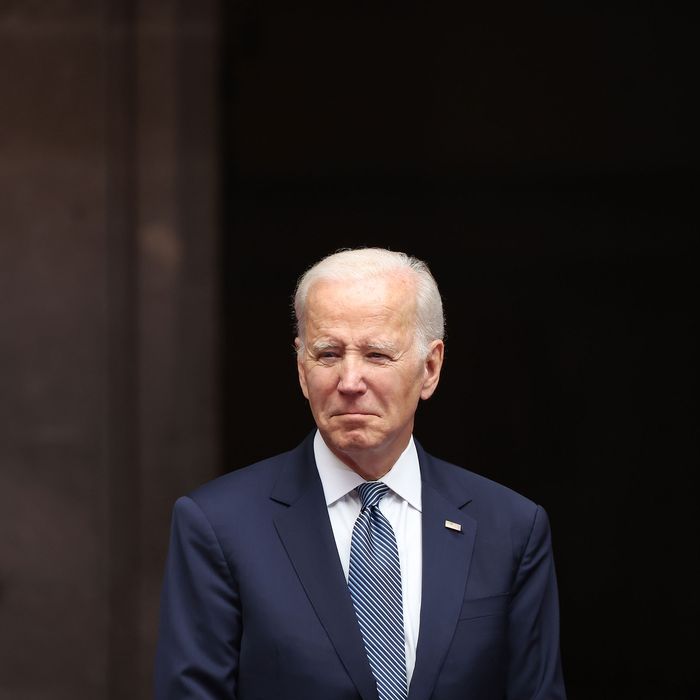 Photo: Hector Vivas/Getty Images
After it was reported that a small number of Obama-era classified documents were found at Joe Biden's home and in an office he used at a Washington think tank before his presidency, Attorney General Merrick Garland announced on January 12 that he had appointed a special counsel to review the papers and how they got there. Two days later, the White House said another five pages containing classified information had been found among documents at the president's home in Wilmington, Delaware. On January 20, Justice Department investigators found six more classified documents during a 13-hour search of Biden's home.
Though there are significant differences between this situation and the recovery of classified documents from former president Donald Trump's Mar-a-Lago residence, Trump and his allies say it's proof that the feds held the 45th president to a double standard. Here's what we know so far.