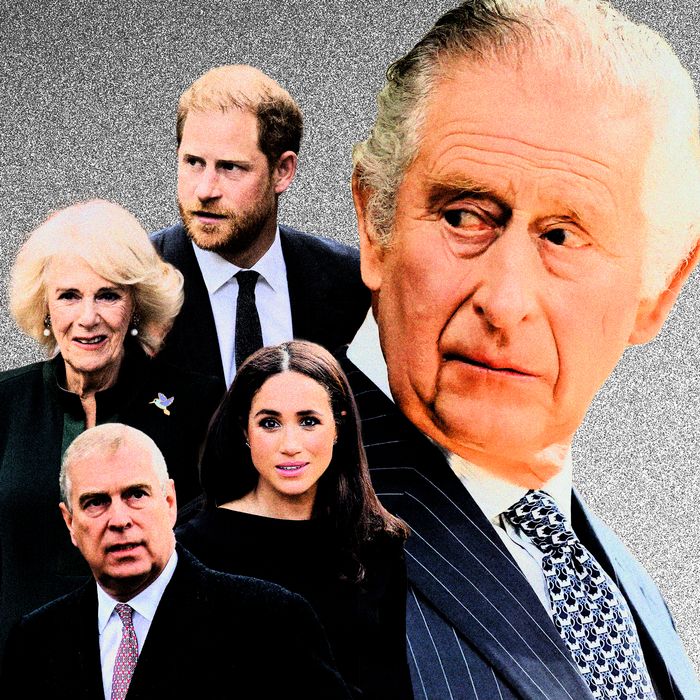 Photo-Illustration: Intelligencer; Photos Getty Images
The coronation of Britain's monarch is "an occasion for pageantry and celebration, but it is also a solemn religious ceremony and has remained essentially the same over a thousand years," according to the royal website. But let's be honest: Most of us Americans care about the coronation of King Charles III only because we're messy ex-Brits who live for drama.
This is truly a golden era for royal gossip (if not the monarchy itself): The Crown is rehashing decades-old scandals, the royal family is still reeling from the release of Prince Harry's tell-all memoir, Spare, and they've proven themselves capable of feuding over something as petty as a christening announcement. So it's no surprise that the May 6 coronation has sparked tons of squabbling and added fuel to ancient grievances. Here's a guide to all the biggest controversies, which we'll keep updated through Charles's big day and beyond.