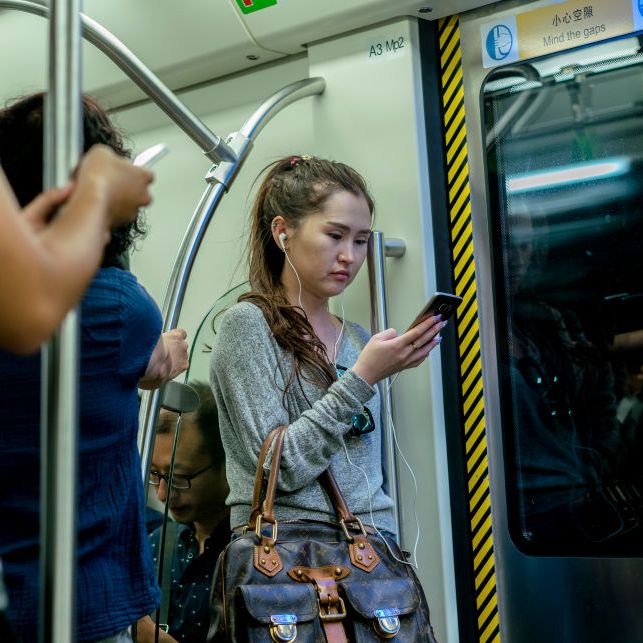 "But … I'm not driving."
Photo: Zhang Peng/LightRocket via Getty Images
There's a lot to like about iOS 11.
But one of the more consistent annoyances of Apple's new OS is for anyone who uses public transit. Your phone will constantly think you're driving, turning on Do Not Disturb While Driving and disabling notifications. That's because the feature uses a combination of your phone's accelerometer, your GPS, and how quickly it finds and drops Wi-Fi networks to determine when it thinks you are driving — all of which can happen when you're on a bus, train, or subway. It sucks to miss a text or Slack or a Twitter DM because I'm commuting to work and my phone thinks I'm behind the wheel of a car.
Here's how to let Apple know you're sitting on the 7 line and not cruising the BQE.
Go to Settings > Do Not Disturb > Do Not Disturb While Driving. From there, you have three options: Automatically (if your phone will determine for you whether you're driving or not, a.k.a. the default setting); When Connected to Car Bluetooth (probably the safest option if you do spend some time behind the wheel of a car, when not taking public transit); and Manually (you have to turn it on yourself).
Et voilà. Enjoy your subway games in peace.