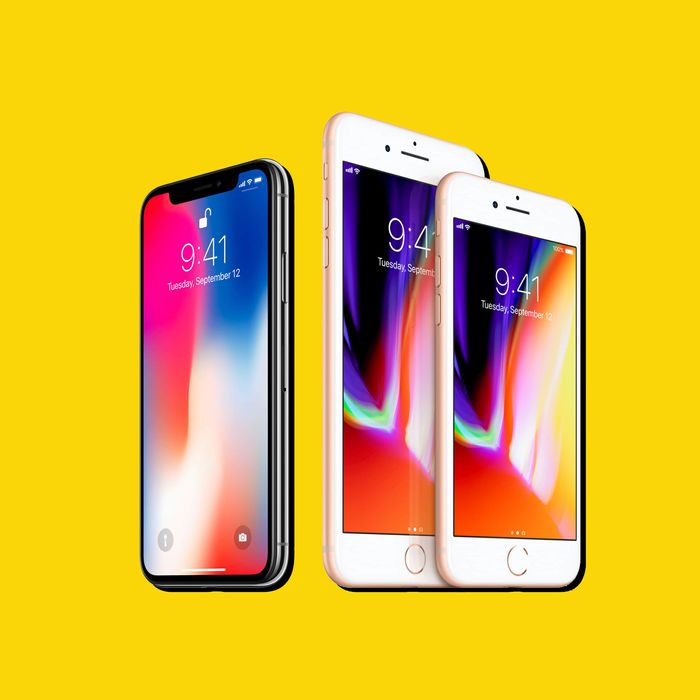 Whether you're using an iPhone 5 that's on its last legs, you've been toting around a phone with a cracked screen while waiting for all of the newer models of iPhone to come out, or you're an Android user looking to try out (or return to) iOS, you may be wondering which iPhone you should upgrade to: the pretty but pricey iPhone X, or the slightly duller (but significantly cheaper) iPhone 8?
If you want the best phone on the market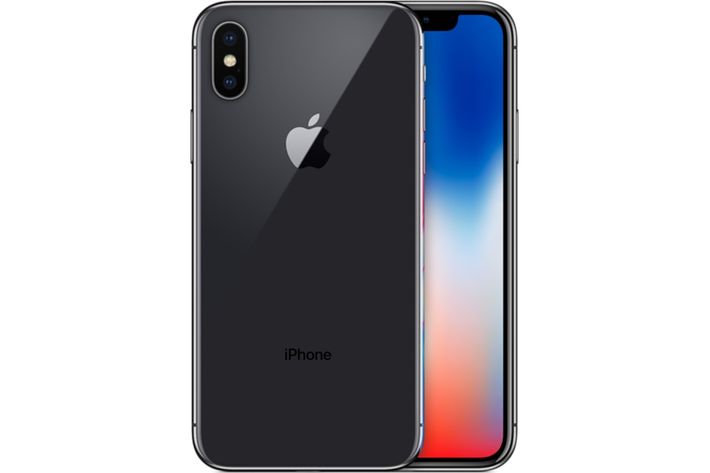 Get the iPhone X. It's expensive, yes, but it's also a stunner. The edge-to-edge display is a joy, Face ID works remarkably well (and animoji are crazy fun), and you get all the power of the Plus-size models in an iPhone that easily fits into nearly anyone's front pocket, with very few compromises.
Base Price: $1,000 for 64 GB, $1,150 for 256 GB
What You Get: A shockingly pretty phone, especially its OLED screen. All the power of the Plus-size phones, but smaller and easier to carry. A dual-lens camera with all the bells and whistles, including that coveted Portrait Mode or bokeh-blur effect. A slightly better camera than the iPhone 8 Plus; there's optical image stabilization and a slightly better aperture (f/2.4 versus f/2.8) on the iPhone X's telephoto lens, meaning zoomed-in shots will still come out clearly, even with some handshake. Face ID, which works (mostly) like a charm and also means that things like goofy AR face-mask filters look much, much better. Portrait Mode selfies. Animoji karaoke. Wireless charging. Quick charging if you're using a 29W, 61W, or 87W charger and USB-C to Lightning adapter (i.e., the chargers you get with an iPad Pro or newer MacBooks). The best smartphone, Android or iOS, currently being sold.
What You'll Miss: The $1,000 from your bank account (or really $1,200, because you should be buying AppleCare on this thing — it's expensive to fix and terrifying to drop). Immediate gratification — stated shipping times are three to four weeks for the iPhone X on Apple's website (though anecdotally it seems like it's more like two to three weeks once you place the order). For a few days, the home button.
If you want great-looking photos but want to save a few dollars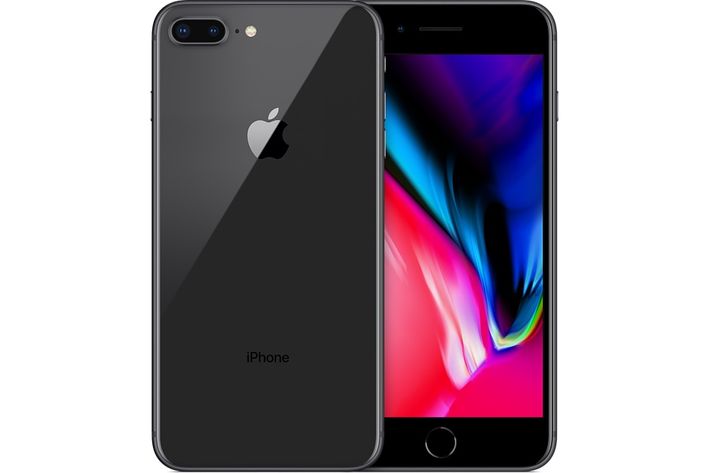 Get the iPhone 8 Plus. Yes, it's essentially an upgraded iPhone 7 Plus with a faster processor and wireless charging — but it's a really fast processor and wireless charging can be a boon (especially at your desk or on your bedside table). The camera also has a few subtle upgrades that make it even better to use. This is likely the final (and best) version of the iPhone we've known and loved for the last ten years.
Base Price: $800 for 64 GB, $950 for 256 GB
What You Get: A dual-lens camera that really nails Portrait Mode shooting. A stunningly fast processor, meaning even heavy image editing or video processing doesn't put a dent in its performance. True Tone display results in a better image overall. Long battery life — I've had several days where the Plus has gone 24 hours without a charge and still hasn't dipped below 20 percent, even with normal usage. The same wireless and quick charging options found on the iPhone X. If you already have a case for your iPhone 6 Plus onward, it'll still fit. If you haven't upgraded in four or more years, wildly improved camera and video performance.
What You'll Miss: For those with smaller hands, the Plus still feels unwieldy. No Face ID sensors means no animoji. A slightly worse camera (but only slightly, and only if you're doing zoomed-in shots). No Portrait Mode selfies.
If you just want a top-end phone that's easy to hold and fits in your pocket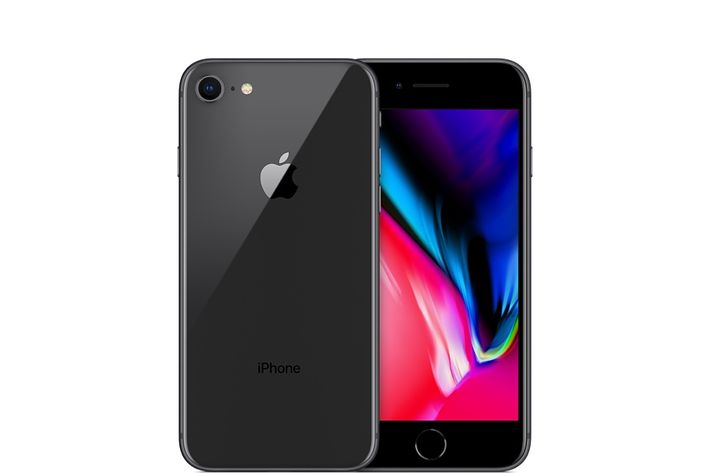 The iPhone 8. It doesn't have dual-lens cameras, so you won't be able to shoot in Portrait Mode. That said, virtually everything else about it is the same, so if you don't care about putting bokeh blur in your photos and like being able to reach every part of your screen while using your phone one-handed, the iPhone 8 may be for you.
Base Price: $700 for 64 GB, $850 for 256 GB
What You'll Get: The same processing speed as the iPhone 8 Plus or iPhone X, just in a package that's a bit easier to carry than the Plus. All the same wireless and quick charging options as the iPhone X and iPhone 8 Plus. A very good 12-megapixel f/1.8 rear camera. And, again, if you've already got a case you love, it'll fit.
What You'll Miss: A slight hit to battery life compared to the iPhone 8 Plus. No Portrait Mode.
Bonus: If you want an iPhone but don't want to spend more than $500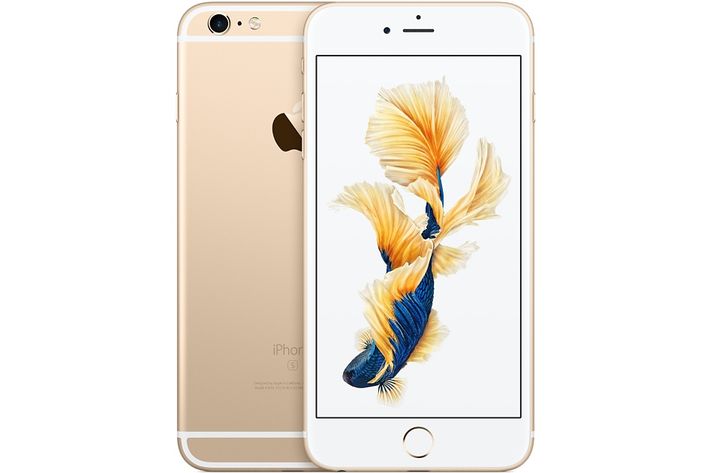 For anyone who needs a new phone or wants to stay on iOS, but doesn't want to spend a ton of money, here's a humble suggestion: get an iPhone 6s. The 6s's A9 chip is still markedly faster than nearly any other phone on the market, except for other iPhones, and can be had for $450 from the Apple Store (or even cheaper from retailers). Even when comparing this with other phones in this price range on the Android side of things, it's still a remarkably good deal.
Base Price: $450 for 32 GB, $550 for 64 GB
What You'll Get: A 12 MP rear camera that takes shots that'll still look very, very nice on your Instagram feed. A Retina HD display (or 1,334-by-750-pixels at 326 ppi) that continues to look remarkably sharp. A 3.5-mm headphone jack(!). The ability to get a phone in that awesome disco gold, not rose gold. A lot of money you can spend on other things.
What You'll Miss: No waterproofing means being careful around sinks and toilets again (though the 6s is somewhat water-resistant). As Apple pushes forward on augmented reality, the 6s processor may start to struggle to keep up. You won't be able to brag about your phone (though never discount the subtle sense of superiority you can get from saving money).