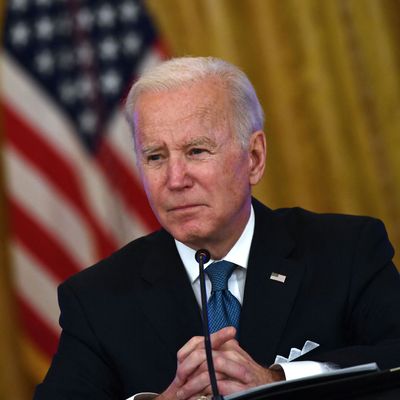 "Is this thing on?" is a question Biden often forgets to ask.
Photo: Brendan Smialowski/AFP via Getty Images
You would think that after working in politics for more than five decades Joe Biden would learn to keep his thoughts to himself whenever he's near a microphone. Yet the president has been caught on a hot mic, telling it like it is, on so many occasions that it's frankly a little suspicious. Was his recent declaration that "No one fucks with a Biden" really a private joke meant only for the mayor of Fort Myers Beach, Florida? Or was it just time to feed the "Dark Brandon" meme machine? You can be the judge of that; I'm just here to rank the president's most iconic hot-mic moments for your amusement and/or future Biden merchandising needs.