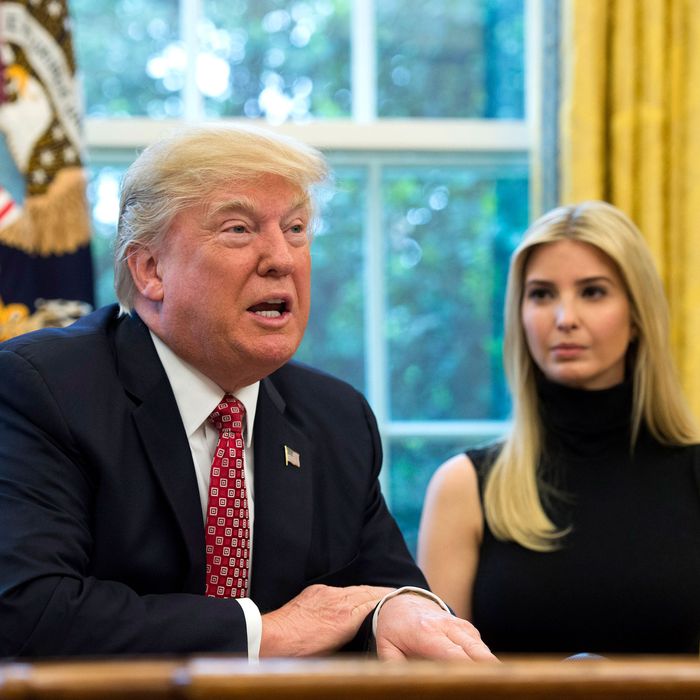 Photo: Molly Riley-Pool/Getty Images
"People are tired of the f- - -ing drama," Bill Barr told Donald Trump in 2020, according to New York Times reporter Maggie Haberman. The attorney general was saying voters were tired of Trump's antics, and the election results suggest he was right. But could the same axiom be applied to the seemingly endless stream of books detailing Trump's presidency? We may find out soon: on Tuesday, Haberman released her book Confidence Man: The Making of Donald Trump and the Breaking of America.
Haberman is considered one of the country's foremost Trump chroniclers, and she interviewed the former president three times for this book (which did not stop him from calling it a "fake book" with "many made up stories" on Truth Social). Yet despite her proven talent for getting huge Trump scoops, the reports on Confidence Man's revelations so far feel less like bombshells and more like laundry lists of erratic presidential behavior.
The Times' review of the book suggests that's because Haberman has produced something deeper than the typical Trump-administration tell-all. "This is a book more notable for the quality of its observations about Trump's character than for its newsbreaks," writes Joe Klein. But lovers of batshit Trump tales can rest assured that there's still plenty of gossip in Confidence Man. Here's a ranking of what we've learned thus far, starting with the good stuff. Feel free to tap out if you get too tired of the f- - -ing drama.
"Ivanka wants to rent one of those big RVs," Trump told bemused aides, according to a new book by Maggie Haberman of the New York Times, before gesturing to his daughter's husband.




"This skinny guy wants to do it. Can you imagine Jared and his skinny ass camping? It'd be like something out of Deliverance."




According to Haberman, Trump then "made noises mimicking the banjo theme song from the 1972 movie about four men vacationing in rural Georgia who are attacked, pursued, and in one case brutally raped by a local resident."