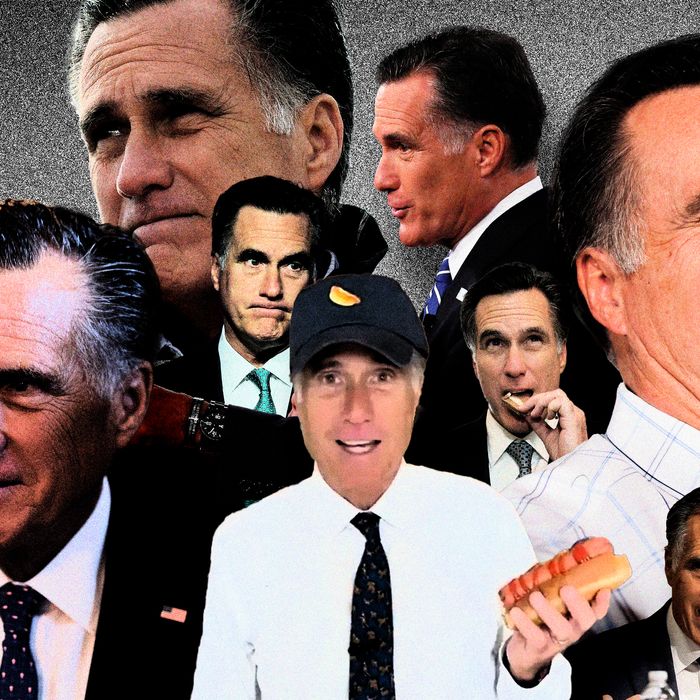 Photo-Illustration: Intelligencer; Photos: @senatorromney, Getty
For many years, Mitt Romney has been my absolute favorite Republican politician. Today that's true for many Democrats, but my affection for the Utah senator predates his vote to impeach Donald Trump and his willingness to publicly trash fellow GOP senator Josh Hawley. I started blogging about politics for New York months before the 2012 election and many obscure Romney facts remain seared in my mind. While I disagree with most of Romney's political views, once they stopped posing much of a threat to me personally I felt free to enjoy his robotic rich guy antics. I have a deep, childish appreciation for political gaffes and Romney truly mastered the form (before Donald Trump came along and twisted our conception of what a gaffe even is).
In honor of Romney's decision to self-deport from the U.S. Senate rather than running for another term I'd like to take a look back at his most delightfully awkward moments. Of course, not all of Mitt's gaffes were innocent; for instance, that secretly recorded video of him writing off the 47 percent of the country "who believe that they are victims" still seems pretty bad. But out of respect for Romney's decision not to perpetuate the U.S. gerontocracy I'll focus on his more harmless and entertaining blunders.