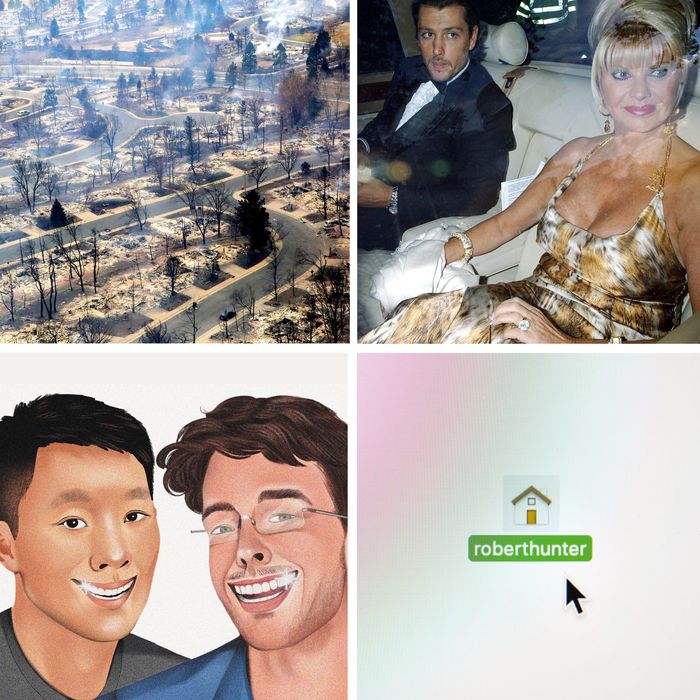 Photo: Clockwise from left: Hart Van Denburg/AP/Shutterstock, Ian West/PA Images via Getty Images, Mark Harris, Ashley Pena, Marcus McDonald, Natalia Agatte
After two long years of the COVID-19 pandemic, life finally returned to something like normal in 2022. But as reflected in Intelligencer's list of the year's most-read stories, measured by audience-engagement time, there were still plenty of surprising twists and spectacular falls. Readers gravitated to stories that took them inside the year's cascade of money meltdowns, like those at the hedge funds Tiger Global and Three Arrows Capital. They also came to Intelligencer for in-depth political coverage, including a profile of key midterms candidate (and now Senator-elect) John Fetterman, reporting on Donald Trump's decision to run in 2024, and a look at Democrats' questions about whether Joe Biden should do the same.
This is just a small sample of the work New York produces every day both in print and across its six digital sites: Intelligencer, the Cut, Vulture, Grub Street, The Strategist, and Curbed. For more of New York's indispensable coverage, be sure to sign up for One Great Story, our daily recommendation newsletter, and to subscribe.