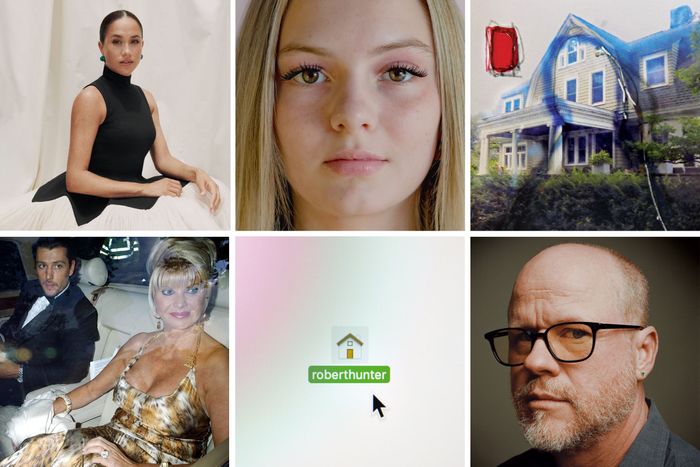 Photo: Clockwise from left: Campbell Addy, Mikaela Martin, Gerald Slota, Ryan Pfluger, Marcus McDonald, Ian West/PA Images via Getty Images
Well, we survived the vibe shift. It was a strange year, though! It's hard to believe that less than 12 months ago, Allison P. Davis wrote about the possibility that you might get caught forever in a previous era's cultural stylings and fixations. More than a few of our readers found that prospect actually quite wonderful — why not just pick a vibe and settle in? — but magazine-making is, among other things, the art of keeping up, and we are happy to look back on our year of journalism and see evidence of a newsroom always on the lookout for the new and the next.
Below, you'll find a list of our 21 most-read articles we published this year. It's a vivid testament to our wide-ranging interests, from Meghan Markle to Dianne Feinstein to crashing crypto billionaires to high-school seniors struggling to apologize and forgive. This list, which is measured by total collective minutes of audience engagement, is just a small sample of the work New York puts out each day in print across its six digital sites — Intelligencer, the Cut, Vulture, Grub Street, the Strategist, and Curbed — and in its growing portfolio of newsletters. For more of all of it, be sure to sign up for One Great Story, our daily recommendation newsletter, and to subscribe.
This article was originally published on December 21, 2022. It has been updated to include all stories published through 2022.