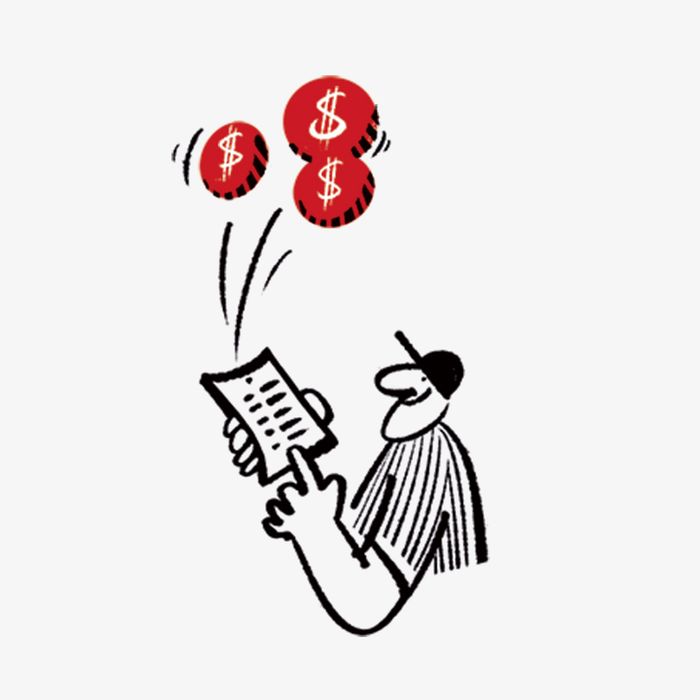 In January, online sports gambling was legalized in New York. Seven sports-betting companies, or "sportsbooks," set up shop — BetMGM, BetRivers, Caesars Sportsbook, DraftKings, FanDuel, PointsBet, and WynnBET. Each sportsbook's app works the same way — people 21 and up can wager as little as a buck or two on sporting events, from rugby to auto racing. To figure out the differences and what to avoid, we spoke to ten sports gamblers.
➼ Pick the right sportsbook. FanDuel is a good book for beginners, mostly because it's the easiest to use. Little team logos next to each bet make it "easy to decipher who's playing," says longtime bettor Daniel Ortega. Red and green arrows next to the bets show how the odds are trending in real time, and, once a game begins, virtual bet tickets update to reflect how many points you are away from winning.
➼ If you're primarily betting on basketball, pick FanDuel or DraftKings. "Both update fast enough to bet during basketball, where the score changes by the minute," says Jonathan Cooper, a multi-decade sports bettor who — like everyone we spoke to — said these two books are the best for live betting, especially since you can enter bets and cash out mid-game, which isn't an option on every book. Both companies launched as fantasy-sports providers over a decade ago, meaning the apps have easy-to-use features like in-app sports streaming. Dan Mackey, a tennis fan who bets "all day, every day," watches the ATP tennis tour on FanDuel, for example.
➼ If you want to bet niche, use DraftKings. It's usually the first to offer novelty bets, like in the case of the last Super Bowl, when the jersey number of the first player to score a touchdown was the subject of a wager.
➼ Understand how the sign-up bonuses work. Some sportsbooks match your initial deposit: For example, add $250 to your account and they'll give you $250 in bonus cash, which is essentially Monopoly money that can be wagered but not withdrawn. If you win a bet using bonus cash, the winnings you receive — which includes the amount you wagered — arrive as real money. Other books offer an initial risk-free bet: Sign up and bet $500 on the Knicks (just kidding; never do that), and if (when) you lose, you'll get bonus cash in the amount you lost. Others, like BetMGM, may offer $200 in "free bets," which can take the form of, say, eight discrete $25 tokens that can be wagered, and you get the winnings as cash in your account. You'll want to choose the books that best align with how you intend to bet — if placing $25 bets is richer than you had in mind, then a sign-up promotion involving flexible bonus cash may be the way to go.
➼ Avoid promotions with "play through" requirements. If the book says you have to bet multiple times to unlock the bonus, Ortega says, avoid it, because you'll likely end up putting more of your own money on the line. "BetMGM once gave me a deposit match up to $400, but I had to do a six-times play through, so I had to place $2,400 worth of bets, mostly out of pocket, in order to possibly win that bonus $400," says Ortega.
➼ For tips, head to Reddit. The r/sportsbook sub-Reddit has a highly useful thread about which incentives are actually worthwhile, says bettor Zorigoo Tugsbayar. Recently, he made $350 from wagering $50 that three teams would win hockey games — a relatively unlikely bet that a Reddit tip told him was more likely to win than the sportsbook implied.
➼ Be wary of Caesars. It has the most enticing new-user promotions — like a $1,500 deposit match that you only have to play through once, meaning you stand to gain money from the incentive — but is considered the worst app usability-wise. You probably won't be able to get in touch with the book to dispute an issue, says bettor Evan Hubbard, who encountered a several-hundred-person-long waiting list for the book's live chat and had an email inquiry bounce back. And if you're indecisive, don't use Caesars at all, since you can't cash out bets early, an option available on most other books (Caesars' tweets are, indeed, mostly in response to customers complaining about tech issues).
➼ Use Action Network and OddsJam to compare the same bet on every book. The books try to update in-sync, but there are inconsistencies between lines and odds that these sites can help you catch. "A $6 difference between the odds of two bets might not seem like a lot, but if you make dozens of bets, it adds up," says Austin Richardson, an experienced fantasy-sports bettor. Both sites have easy-to-read tables that show how lines and odds stack up between books and calculators to help determine your chance of winning.
➼ For a speedy withdrawal of funds, use PayPal. Bank payments may take a bit longer. Withdrawing is slower on Caesars — Mackey said one payment took a week to hit his bank account, whereas DraftKings and FanDuel usually deposit in a matter of hours. FanDuel and BetMGM are the only books that link to Venmo.
➼ To bet on Syracuse, go to Pennsylvania. In an attempt to prevent a repeat of the 1950s point-shaving scandal, when a few City College players were paid off by gamblers to intentionally score fewer hoops (a gambling practice that originated in Catskill hotels), New Yorkers can't bet on in-state college teams in any games or place college-player-focused wagers. Mackey, who used to live near the Pennsylvania border, would shirk the restrictions with a 20-minute ride. "I'd drive to place my bet, get cheaper gas, and drive home," he says.