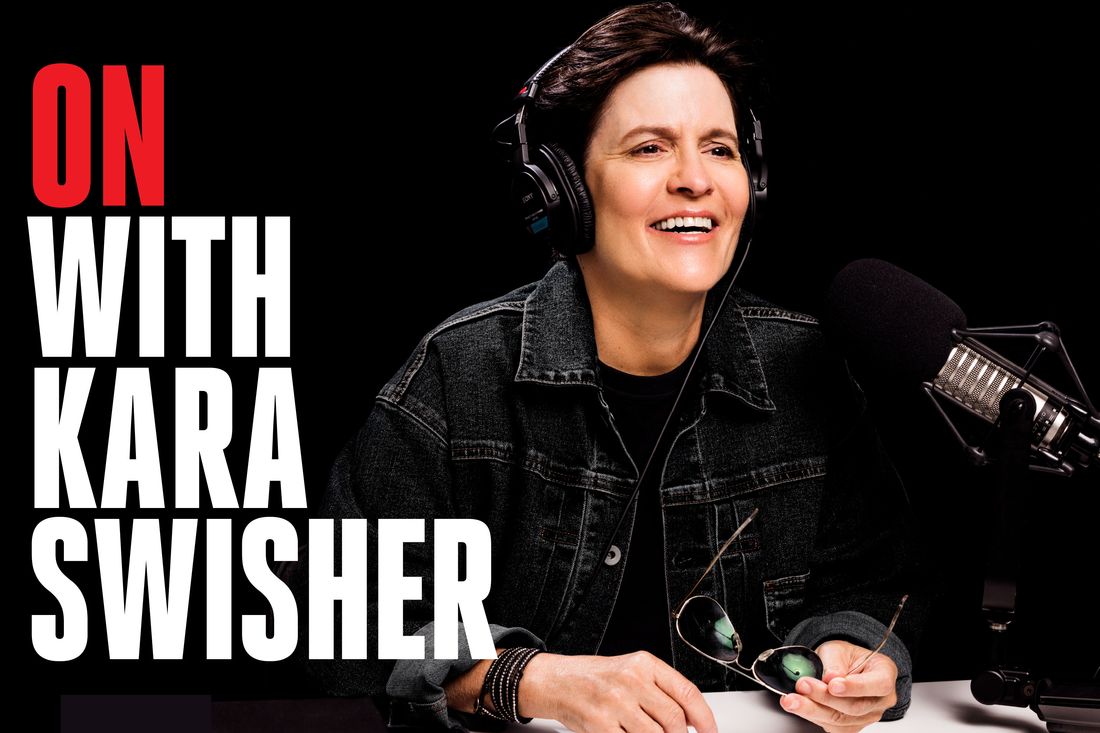 Graphic: New York Magazine
Kara Swisher is back, getting to the heart of what makes powerful people tick … by asking the questions that make them squirm.
On Monday, September 26, we're launching a new show, On With Kara Swisher. Hosted by the veteran reporter who has earned a reputation as Silicon Valley's most feared and well-liked journalist — and whose style has been described as both direct and, yes, "casually insulting" — On With Kara Swisher will bring the news and newsmakers to you twice a week, on Mondays and Thursdays.
The show will help listeners make sense of the moment through frank, agenda-setting conversations between Swisher and some of the most powerful people in Silicon Valley, Hollywood, Washington, D.C., and beyond. Swisher will deliver her signature hard-hitting interviews, which over the years have included figures such as Elon Musk, Barack Obama, Bill Gates, Stacey Abrams, Mark Zuckerberg, and Kim Kardashian. She'll push her guests beyond their talking points and wont hold back with her own unfiltered opinions and advice, solicited or not.
The trailer is below. New episodes will drop every Monday and Thursday starting September 26. Follow the show on Apple Podcasts, Spotify, or wherever you get your podcasts.