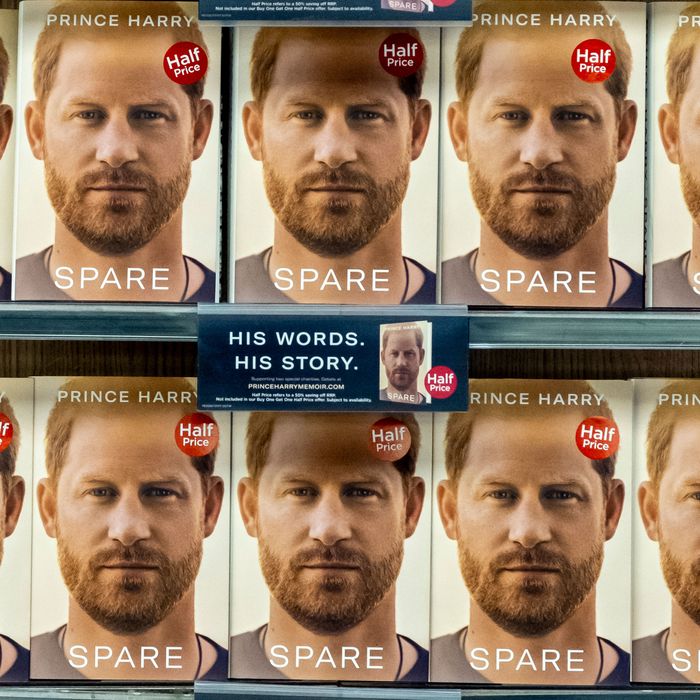 Photo: Andrew Aitchison/In Pictures via Getty Images
Even if you did not read Prince Harry's memoir Spare, you probably know it's the rare "tell-all" that truly tells all — from how Harry lost his virginity (behind a pub) to the state of his "todger" during his his brother's wedding (frostbitten). After covering media reports about the book's biggest revelations, I thought that nothing Harry could say — penis-related or otherwise — could shock me.
I was dead wrong.
While reading Spare I was repeatedly confronted with lines that stopped me cold. Loved ones grew tired of me reading snippets aloud and exclaiming "HOW IS THIS REAL?!" So let's give them a break and play a little game. Below is a list of things that happen in Spare. You will tell me if you think they are made up, or something an honest-to-God prince wrote in an actual book. Prepare to be astonished — or gobsmacked, as Harry might say.