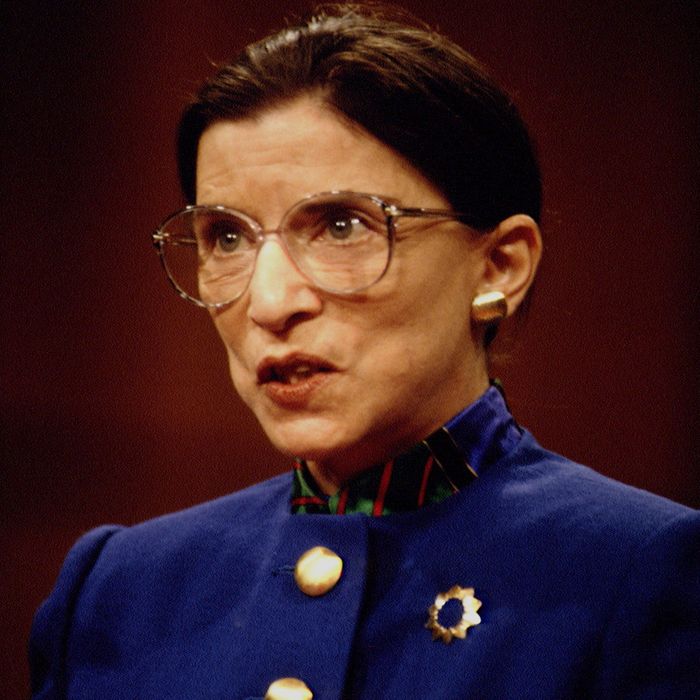 Photo: Jeffrey Markowitz/Sygma via Getty Images
Ruth Bader Ginsburg, who died on Friday night at the age of 87, was a towering figure in American politics. A pioneering advocate for gender equality, Ginsberg was just the second woman appointed to the Supreme Court, and over her 27 years on the Court she became the leader of its liberal bloc. Born in Brooklyn to Jewish immigrant parents from Austria and Ukraine, Ginsburg overcame great adversity in both her public and private life, and brought an intense commitment to her seat on the Court: Despite a litany of personal-health scares and family tragedies, it was only last year that Ginsburg missed oral arguments for the first time, following surgery for lung cancer.
In commemoration of her historic life and career, Intelligencer has gathered photos that capture some her most pivotal moments, and her ascent to icon status in American culture.